Forum:
General / Tap / Tap Photos - Misc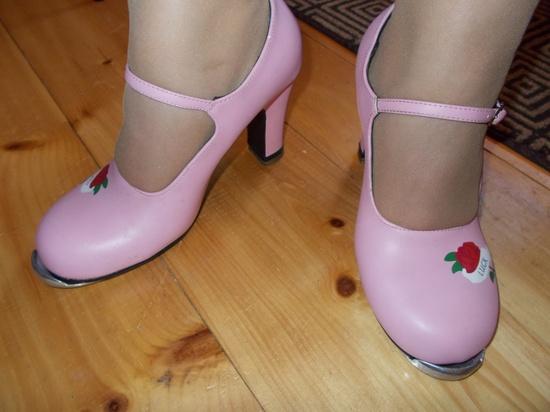 Tap Photos - Misc

Tammy's 1938 Jingle Taps...in very short supply


By Taphead25



Comments: 403, member since Fri Jul 05, 2002

On Thu Jun 13, 2013 05:22 PM


Cute maryjanes, suitable for a Sunday walk in the park, followed by 16 measures of "Raindrops Keep Falling On My Head". We can't let versatile taps like these slide into obscurity; if I have to pay a killer royalty on each pair! Have you ever done a dance tap patent dig into the 1930's? It is truly amazing how inventive dancers were then. OK, Fred Astaire threw his hat into it in 1948...but his "loose tap" was a big seller until Selva folded and was absorbed by Capezio, who has discontinued everything from Selva except Staccato taps.
Reply
Send
Watch