| | |
| --- | --- |
| | |
Forum:
Adults / Married Life

Married Life

Is this weird??


By imadanseur



Comments: 16604, member since Thu Dec 04, 2003

On Sat Nov 02, 2013 11:20 AM


I know a woman through some classes we took together, and a few events we staffed together...she asked for my address last week via text. I got an announcement that she and her long time boyfriend had planned to elope and on the back of it has 2 places where the couple is registered etc. There is no date for a service or party. Just an announcement saying they are going to elope and the info on the back which I presume is a way to ask for gifts or money. It's even more weird because she is 49 years old and has a fairly good job and I assume he does too. It's even weirder since we have never hung out and see each other maybe twice a year??

What do you all think? My husband thought it was beyond tacky and rude.
28 Replies to Is this weird??

re: Is this weird??


By pharmadancer




Comments: 3459, member since Tue Mar 16, 2004

On Sat Nov 02, 2013 11:29 AM


Edited by pharmadancer (87219) on 2013-11-02 11:31:08


I agree with your husband. BEYOND tacky and rude. There is a new low that some people sink to when it comes to weddings and trying to get free stuff out of friends/family/acquaintances/random strangers...

These are the same people who never send thank you notes for the gifts that they extort from their friends/family/acquaintances...

Just throw it out and ignore.

re: Is this weird??


By ShadowLunaCat



Comments: 8822, member since Sun Sep 12, 2004

On Sat Nov 02, 2013 11:36 AM


so, in sum:

1. she sent you a TEXT;

2. they're going to elope -- hence a piece of romanticism and maybe to save cash on the wedding -- ??? but that is sheer speculation;

3. they want gifts --

4. you've never hung out, so where is the friendship in this situation?


5. she ASKED for your address.


Hmph! My bottom line -- maybe maybe MAYBE consider sending a congrats on your elopement TEXT and consider things done. and then delete and block her.

Yeah, your husband and Pharma have it quite right.

**sigh.**

Oh, brother.

re: Is this weird??


By d4j




Comments: 12490, member since Fri Aug 27, 2004

On Sat Nov 02, 2013 01:40 PM


GIFT GRAB! All she should get, if anything, is a congratulations.

re: Is this weird?? (karma: 1)
By LoriCook


Comments: 1763, member since Mon Aug 17, 2009

On Sat Nov 02, 2013 02:19 PM


Send her a dollar store picture frame to match the level of tackiness.

re: Is this weird??


By Katja144



Comments: 3229, member since Sat Jul 30, 2005

On Sat Nov 02, 2013 08:09 PM


What everyone else said. "Lose" the announcement in the circular file.

(How is it eloping if you tell everyone before you do it???)

re: Is this weird??


By MuffinHead




Comments: 5172, member since Thu Jun 10, 2004

On Sat Nov 02, 2013 09:18 PM


Weird. Weird. Weird.

Basically begging for gifts. Which if she's "older", she's probably already established. I wonder what she'll do if someone sends her a gift with no receipt. Lady wants the CASH!!

re: Is this weird??


By imadanseur



Comments: 16604, member since Thu Dec 04, 2003

On Sat Nov 02, 2013 09:30 PM


So I go on the website that has more information about the wedding and the registry:

We have chosen our planned elopement for 11/12/13. Because we think that is just plain cool.

Plans are evolving - so far it's a ceremony on blah blah blah beach in Hawaii with a Private Dinner on the Beach at the blah blah blah Club. Then off to the luxurious (very expensive hotel) for a couple of nights.

Although we plan a just-us-two ceremony and celebration, we know you are happy for us and our imminent nuptials.

We will be thinking of your kindness as we enjoy the first week of our marriage. In HAWAII.

YAY US!!!!

You have the option to buy them certain things for their week in Hawaii such as

Cocktails - $10.00
Resort stay - $100.00
Luau - $60.00
Dinner on the beach - $60.00
Volcano visit - $125
Spa Services - $60.00
Whale watching - $50.00
Helicopter - $75.00

and the list goes on...and there is options for multiple people to buy things (6 people can buy the spa services), (4 people can buy the whale watching etc.)

The more I look, the tackier it gets. I'm dumbfounded honestly.

re: Is this weird??


By SoClassy


Comments: 316, member since Mon Dec 03, 2012

On Sat Nov 02, 2013 09:40 PM


Buy them a pair of socks (multiple people chipping in optional).

re: Is this weird??


By YumYumDoughnut



Comments: 8689, member since Sat Jul 10, 2004

On Sat Nov 02, 2013 10:02 PM


I would send them a super cheap gift to see if they even have the manners to write you a thank you note. I am curious if they will even write the notes....

re: Is this weird??


By dancin_til_death


Comments: 4381, member since Sat May 08, 2004

On Sat Nov 02, 2013 10:11 PM


Surely she is going to lose friends over this. I am not even sure if you could call it tacky to be honest. It seems to be on a whole different level. Tacky is like making one mistake and a series of supposedly appropriate behavior. This whole situation is strange.

re: Is this weird?? (karma: 1)
By majere




Comments: 5889, member since Sat Sep 29, 2007

On Sun Nov 03, 2013 12:11 AM


I'd just mail a card. Nothing in it. Just a card....

If they are announcing it and asking for gifts, they aren't really eloping.
re: Is this weird??


By Sarahdncr



Comments: 640, member since Wed Jul 29, 2009

On Sun Nov 03, 2013 02:00 AM


It continues to amaze me, the depths of low-ness (if there is such a word) that people continually dive to these days to acquire materiel things/money.

re: Is this weird??


By Chaconne




Comments: 6362, member since Thu Jul 12, 2007

On Sun Nov 03, 2013 06:09 AM


Go all out and send them a copy (used) of "Miss Manner's Guide to Excruciatingly Correct Behavior."

Jon

re: Is this weird?? (karma: 3)
By schuhplattler



Comments: 3041, member since Sat Dec 23, 2006

On Sun Nov 03, 2013 07:35 AM


The only proper gift here would be shaped soap on a rope, and the more juvenile it looks, the better.
re: Is this weird??


By RifleBuddy


Comments: 306, member since Tue Aug 26, 2003

On Sun Nov 03, 2013 08:29 AM


Yes - definitely weird. I thought that the whole point of eloping was to avoid all of the wedding fuss, which includes registering for presents. You want presents? Throw the people a party!

I eloped with my husband. After the fact, some family members very generously choose to include something extra in a congratulations card, but that was completely up to them. I would never have dreamed of going up to someone I knew from work and saying, "I got married on vacation! BUY ME A MIXMASTER!"

No. You got married on vacation? Good for you! Heck no, I'm not going to pay for your sightseeing.

re: Is this weird??


By hummingbird


Comments: 10441, member since Mon Apr 18, 2005

On Sun Nov 03, 2013 09:55 AM


I think they've really missed the whole point of elopement.

re: Is this weird??


By maureensiobhan


Comments: 4741, member since Wed Dec 24, 2003

On Sun Nov 03, 2013 10:05 AM


Why on God's green earth would you even consider buying, much less actually buying, something for someone you barely know? If you must give her anything, buy her no more than a cheap 99 cent card from the Dollar Store and write nothing more than "Congratulations. Have a nice life.".

re: Is this weird??


By Louise




Comments: 17315, member since Thu Jun 06, 2002

On Sun Nov 03, 2013 11:40 AM


I thinkMilt's is the best suggestion, although my own would have been "throw the note in the recycling and pretend it never happened".

re: Is this weird??


By UberGoober




Comments: 6414, member since Sat May 15, 2004

On Sun Nov 03, 2013 12:46 PM


That's horrifying. I don't pretend to be an etiquette expert but that is so not appropriate. Ugh. My cousin and his wife eloped for the ceremony but then had a reception back home with a registry. I found that to be acceptable because they were a young couple who needed home items and also they still had a lovely party for guest to attend (she wore her wedding dress to it and everything). Ugh. I know some people who think ANY registry is tacky. I'm not in that boat but this is pretty bad.

re: Is this weird??


By Christine



Comments: 6865, member since Wed Feb 04, 2009

On Sun Nov 03, 2013 01:09 PM


I would combine Lori's and Milts superb ideas....with a few "tweeks".

I would print out the "UN-vitation" and put in the frame Lori suggested and write their names on the mat with a Sharpie Marker. Enclose said marker so they can add the date when the deed is done.
I would also attach a note to the rope/soap..."We would love to enable a romantic evening of sleeping under the stars on the North Shore. xoxo"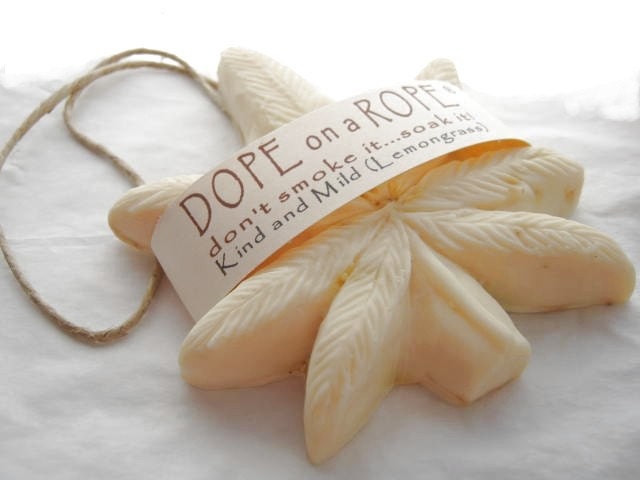 To answer the question...yes, this is weird. And several other words which appear earlier in the dictionary like. Arrogant,clueless, immature, age inappropriate, presumptuous, self centered,tacky, tasteless,.... hey...by any chance is this a joke?
When my daughter was at college she lived in the theatre house on frat row. At the end of their senior year, they all chipped in their food service points and had a "wedding" for two of their housemates. They had ushers.... actors, bridesmaids... costumes.... It was theater. But some people didn't know it. The English department professors brought a gift and were so angry they were "fooled" they took it back! Any chance this 49 year old is just goofing on the state of bad manners in America?
Keep On Dancing*

re: Is this weird?? (karma: 1)
By kandykane



Comments: 16430, member since Mon May 01, 2006

On Sun Nov 03, 2013 02:35 PM


Don't lower yourself to their level. Social faux pas such as this deserve the 'play dumb' response. Mail them a nice card. Done and done.

kk~

re: Is this weird??


By J1ll


Comments: 2344, member since Wed Oct 14, 2009

On Mon Nov 04, 2013 08:28 AM


So they're asking everyone to fund their elopement? Ummmm, no.
Mail a card congratulating them with nothing in it and know you've maintained far more manners.

re: Is this weird??


By Megan




Comments: 12956, member since Wed Mar 17, 2004

On Mon Nov 04, 2013 08:42 AM


I agree with kk and J1ll- just send them a card with polite congratulations, don't send a gift, and move on. Just because someone's being hideously tacky doesn't mean you have to be as well.

To be honest, if it were me I might not even send a card, but you probably should if you what to take the high road.

re: Is this weird??


By Sumayah


Comments: 6945, member since Wed Nov 12, 2008

On Mon Nov 04, 2013 10:23 AM


I wouldn't send anything. Or I'd send it like 6 months later, but then again I'm horrible at that stuff. I sent half my Christmas gifts out around St. Patrick's Day and *still* haven't written thank yous for the gifts I got. :/
Reply
Send
Watch