Forum:
General / Holidays

Merry Christmas Hummingbird! xoxo (karma: 1)
By
Christine



On Tue Dec 27, 2016 09:54 PM

Edited by Christine (207347) on 2016-12-27 21:58:38 xoxo
Edited by Christine (207347) on 2016-12-27 22:06:04 how did this get so messy? must be the birds!

With deepest and sincerest apologies for the late arrival, Santa's gifts for our dear Hummingbird have FINALLY arrived.
It would be pointless to go into detail, but suffice to say,"You can choose your friends, but not your relatives"
If it takes the sting out of the late arrival, take comfort in the fact that our own Christmas tree is actually a sad little potted Norfolk Island pine
pressed into service after Midnight Mass and adorned with used tinsel, an old red pipe cleaner twisted into a star, and two year old candy canes unearthed from the back of the kitchen cabinet originally intended for Peppermint Meringues from the DDN Cookie Swap .
www.dance.net . . .
Not our finest hour.
Sad though it may be, beneath it are are a few packages addressed to Hummingbird that somehow managed to get pushed aside and not delivered on time. Among them...
Something casual in "holiday red".
Something pretty to "go with"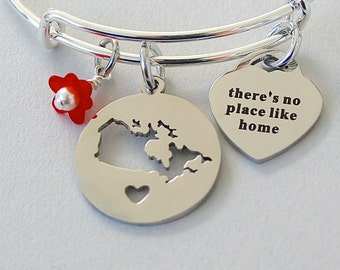 There is also an envelope containing a special, personal invitation for you to have a delicious dinner and delightful conversation with Franco DeVita and Raymond Lukens of ABT's JKO School of Ballet. They are excited to meet you, a fellow ballet teacher, and share stories of life as a gifted mentor. You three are destined to be good friends!
There is an autographed album, suitable for framing.
A book with a title that may prove to be the secret of Mr. Trump's recent political success. (I doubt you are a fan of Mr. Trump, but perhaps this will help unravel the mystery of the year.... if not, Lenny Bruce is always a good laugh.)
And finally, the ultimate "gift to re-gift".... a fruit cake from the legendary Miss Fogarty.
If the temptation to give it a nibble is too strong, listen to this and please reconsider.
If you don't have anyone you dislike enough to re-gift it to, perhaps some of my extended family might be viable candidates for the occasion. I am happy to make a few suggestions.
Again, sorry for the very late arrival. This experience gives new meaning to The Twelve Days of Christmas...although, as a bird lover, perhaps there might be a certain charm to seven swans (a swimming), six geese (a laying), four calling birds, three French hens, two turtle doves, and a partridge in a pear tree... Or for that matter... 9 ladies dancing, or even 10 Lords a leaping! On second thought, it might be ok after all!
xoxo
Hope you had a wonderful Christmas.
Hugs to you and yours. xoxox
Keep On Dancing*
1 Replies to Merry Christmas Hummingbird! xoxo

re: Merry Christmas Hummingbird! xoxo
(karma: 1)
By
hummingbird


On Wed Dec 28, 2016 11:05 AM

It's not the day it arrives on that makes a gift special but the sentiment in which it's given, I love the presents and I can't what the problem is with your Christmas tree

I love the Canadian Eh tee shirt and the whole world being a home, not just one little corner of it (Mr hummingbird says it's my turn to choose where me move to next) I'm looking forward to picking Franco De Vita and Raymond Lukens brains about some technique issues with my dancers, there's never enough time for that at the ABT courses. The signed album is going straight in a frame on the wall in my office. I'm definitely not Mr Trumps #1 fan and politically it does seem that the world, not just the US, has going a bit crazy in 2016.
Now for the cake, I quite like a dark, old fashioned fruit cake, but if it really is the one that Mrs Fogarty made I think I'll regift it back south of the border to the new residents of the White House.
Thank you for your beautiful, thoughtful Christmas gifts and I hope you now get a bit of time to yourself.
Reply
Send
Watch