Forum:
Arts / Diaries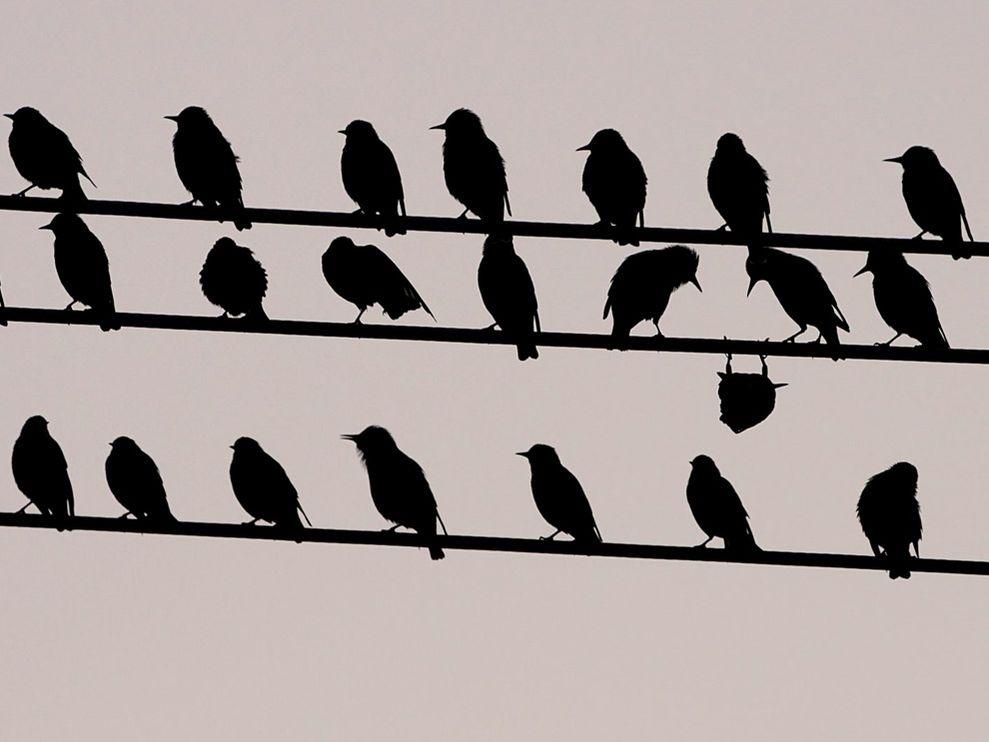 Diaries

Living on the Upside Down (karma: 2)
By TheMidlakeMuse




Comments: 11338, member since Sun Nov 23, 2003

On Thu Sep 28, 2017 09:10 PM


So, I'm getting divorced.
I moved in with my 87 year old grandma.
I went on my first 1st date in 10 years.
I lived through a hurricane.
I was displaced by that hurricane and I'm technically homeless.
And the plan is to move from the only city I've ever known.
To attend grad school...
...and be closer to that guy I went on that date with.

I've had a crazy year and I think the only way to process it is to sit down and write it, one chapter at a time, memoir style.

More to come...
9 Replies to Living on the Upside Down

re: Living on the Upside Down


By Sumayah


Comments: 6945, member since Wed Nov 12, 2008

On Sat Sep 30, 2017 04:40 AM


*gasp*

Hi!

I love you. You're amazing. I cannot wait for this.

EEEE !

re: Living on the Upside Down


By TheMidlakeMuse




Comments: 11338, member since Sun Nov 23, 2003

On Sat Sep 30, 2017 08:36 PM


October 2016

I log into my Verizon account.

I'd spent a weekend in Cincinnati as a bridesmaid at my dear friend's wedding. After a lovely event Saturday and the only cheap flight leaving Monday morning, I drove to Huntington, West Virginia on Sunday to cross another state off my list. I made a perilous, winding drive up the mountains of eastern Ohio and lost GPS signal several times before I reached my destination. While there, I eat some Jolly Pirate donuts, I walk the Marshall campus, I check out Sheetz (which does not compare in the slightest, to my biased "everything is bigger in Texas" view of our own gargantuan equivalent, Buc-Ee's).

Sunday night finds me at a Hotwire-selected hotel that I picked solely on proximity to the airport. This turns out to be a near-fatal mistake. The motel is a horror show of stray hairs, dirty toilets, a bed I can't even talk myself into laying on, and a no-name TV that's been screwed into the dresser. There is a loud argument going on in the parking lot between a man and a woman and I don't think it's because somebody forgot an anniversary.

After a few hours of trying to distract myself by reading and failing spectacularly because I feel compelled to count the mysterious bugs intermittently flying around my room, I lose track of one. This panics me much more than it should. It is time to leave.

I check out of the hotel and in explaining my reasons for exiting so early, the lady at the front desk gives me a look of grim resignation, like "yeah, I know." I end up sleeping fitfully in the airport on a couch near baggage claim instead.

In order to keep my sanity, I'd been live tweeting every weird, horrid, ratchet detail of my short stay--from the shuttered door that led nowhere, to.the admonition at check-in that there is NO BREAKFAST, and if I lose a (generic, plain white) keycard it will be $5. There is a sign on the cleaning supply closet that said "it's never to [sic] late to be who you wanted to be," which, in a hotel that's probably seen more than its fair share of opiate overdoses, somehow is the most depressing detail of them all.

I'm positive our data is screaming perilously close to going over for the month after my little sojourn, so I'm checking the cell account my husband and I share. Maybe I can purchase another gig, just for this month.

I look at usage and my brow furrows.

For the month--halfway through the billing cycle--I've sent 151 text messages. We both have iPhones. Usually picks up via iMessage if we're on wi-fi. It checks out.

Husband has used 5,000.

That's weird, I think.

There's an option to drop text usage into a spreadsheet. It's probably his childhood friend who lives in NYC, I think to myself, attempting to rationalize. I knew Friend didn't have an iPhone at some point.

I turn on the filters in the spreadsheet. Spreadsheets are my life at work. A few quick clicks and I've organized the phone numbers by frequency of appearance. It'll be an NYC area code, I tell myself.

It's not.

It's our area code.

My heart races.

"What the..."

I send the husband two text messages--ones that won't show up on the account, since it's actually an iMessage. The irony is not lost on me.

"Who the frell is (phone number)?!"
"You need to call me right frelling now."

I wait.

re: Living on the Upside Down


By TheMidlakeMuse




Comments: 11338, member since Sun Nov 23, 2003

On Sun Oct 01, 2017 10:50 AM


Edited by TheMidlakeMuse (78507) on 2017-10-01 10:53:52


December 2015

The cramped hotel meeting room is full of nervous souls. I am feeling the buzz, but I'm not nearly as jittery as some of the others. A small group had congregated outside the doors before we were ushered inside and the atmosphere was tense. My automatic response to such situations is to break the ice by cracking some bad jokes. Usually this lightens the mood. Instead, my japes fall flat. Jesus. Tough crowd.

But I can totally do this.

I've staked out a spot in the back, because I like being able to see everyone. Also, I've got an empty seat next to me so I can stretch out. The folks who are late are forced into the front. We always called that "sinners' row" when I was a churchgoer.

The contestant coordinator, a woman with a loud voice and an even louder personality, started to welcome us to the audition. Before the door was closed, a tall guy in a plaid shirt and blazer rushes in. He sits next to me. Ugh, I think. Why'd he have to grab that seat? I was raised by Midwesterners. I enjoy my personal space.

The paper test is administered next. 50 questions, with about 30 seconds to answer each one, just like the qualifying round. We'd all already taken the online test, so I guess this one is just to prove our identities. I thought I'd done okay on the online version. I absolutely slay the in-person. I feel like the entire thing is a Slumdog Millionaire moment. I'm able to answer 48 out of the 50 almost instantly and can attribute almost every response to a specific moment in my life. I spend the extra 25 seconds after I write my answer down looking to see who's scratching their heads and snickering inwardly to myself.

And just like that, the test is over. Assistants gather up the papers. We've got a little bit of a break so I decide to chat with my seatmate.

"What did you think about the test?" I ask.

"Not as bad as I thought it would be."

"Yeah, me neither. I kept reading horror stories about how terrible the in-person test was going to be, but I think I did better on this one than the online version."

"I mean it all depends on what you know. Totally luck of the draw. They asked a question about my alma mater, so that was pretty easy."

"Oh, was that one the New Orleans question?"

"Yup."

"Yessss," I say. "I knew I got that one right." He reminds me of a podcast host, I think to myself. Not only does he sort of look like Jesse Thorn, he's got a great, deep voice like him. "Where are you from?"

"Fort Worth."

"Oh, that's hilarious. I'm actually going up to Dallas right after this," I say. "I had to miss the Irish dancing regional championships to do this audition, so I'm just going up there to hang."

We're interrupted by the contestant coordinator as it's time for the filmed mock game. "Good luck," I hiss.

"You too."

When he's called up, I remember his name because it's so distinctive. I'm in the last group to be screen tested. After the audition, I know I've smashed it.

He only sat next to me because he'd had a horrible time finding parking. He practically had to sprint to make it on time.

I've since told him I was really glad that he was late that day.

re: Living on the Upside Down


By TheMidlakeMuse




Comments: 11338, member since Sun Nov 23, 2003

On Mon Oct 02, 2017 09:11 AM


August 2017

The bayou is high.

But it's not that bad, I tell myself. It's over the concrete bottom half and up to the grassy upper portion, but I've seen it this high after a plain old rainstorm. The choppy, grayish waters are moving quickly, out to the Ship Channel and then onwards to the Gulf of Mexico and out of our lives.

I've decided to get out of the house before the storm really hits and I might not be able to drive anywhere. The streets are currently dry. I'm going to run by the grocery store to pick up some snacks, since I know the time we might be shut in on our little island of a house might get boring. I ask my grandma if she needs anything. She says maybe a little milk and bananas, and I acquiesce.

I've done hurricanes and tropical storms before--I'm a lifelong Houstonian. I know what to expect because I'm from the Gulf Coast, which is why Houston has way more in common than New Orleanians than Dallasites. Everybody in the city is panicking. I blame the New-stonians--bunch of amateurs. My "hurricane supply kit" for Ike in 2008 was literally an 18-pack of Shiner beer. It's the folks in Galveston that always have to worry since they're on an island that's nearly sea level. Everything this far north will be fine.

The grocery store isn't nearly as frenzied as I expected. Everybody's been freaking out about buying bottled water over the past few days and I'm honestly perplexed. The water system right now is FINE. You can fill up bathtubs and buckets and bottles straight out of the tap, and water RARELY goes out during a hurricane--electricity does. There's been reports of people fighting over deliveries whenever a new shipment comes in. I just can't fathom getting into fisticuffs over a gallon of Ozarka.

I've been on this healthy kick since rebooting my life. Just protein, dairy, fruit, veg, no grains. I've already done my weekly shop so I pick up some apples and raspberries, the requested bananas and milk, a little bit of cheese, and...yes, some Halo Top ice cream. Probably not the best thing to grab in a potential power outage situation, but that just means I get to eat the whole pint in a flurry. It's extra protein, I tell myself.

On the way back from the grocery store I stop in at my mom and dad's to say hi before the streets flood. Since I moved in with my grandma, my entire nuclear family (parents, sister and brother-in-law, both grandmothers) lives on the southwest side of Houston, no more than 15 minutes away from each other. It's been nice being so close to my sister, who's also my best friend. No schlepping practically across town just to hang out.

My dad has been busy cutting up a downed limb that fell in the winds last night. It's been neatly dispatched in a pile under a tree. We sit in the living room, just chatting. Mom asks if I'd like to have breakfast with them. I forsake the melting Halo Top pints and say yes. Eggs with sausage and fresh fruit, which is on brand for me. My parents' Yorkie-Pomeranian mix, Reina, begs shamelessly for my meal. My parents (and grandmother, when Reina visits) have spoiled her by giving her a scrambled egg now and then, so she thinks all scrambled eggs are hers, forever, into eternity.

Towards the end I begin to wonder if I should ask for money for my impending divorce. The words stick in my throat. I've been so independent for so long, it's been hard for me to ask for help. But I

do

need help.

Now's not the time, though.

I give my parents hugs and tell them I'll see them after the all the craziness subsides. They made it through without a scratch during Tropical Storm Allison in 2001, the high-water mark for Houston rainfall (no pun intended). We've had two flash floods in consecutive years. They made it through the Memorial Day floods in 2015. They made it through the Tax Day floods in 2016. This is just a hurricane, not a tropical storm, which has always been more dangerous for Houston. It'll pass over us and it'll be gone in 24 hours.

I head towards home, ten minutes away and across the bayou from my folks. Everything will be fine.

re: Living on the Upside Down


By TheMidlakeMuse




Comments: 11338, member since Sun Nov 23, 2003

On Thu Oct 05, 2017 10:19 PM


October 2016

"Who is she?" I ask. My hands are shaking.

"Well, she's a coworker named Arabella and I didn't tell you because I knew you would be upset since she's a female. We're just friends."

"It's

thousands

of texts. Literally thousands."

"That really surprises me."

I think of all the times he refused to put his phone down while we were out to eat and I was trying to talk to him, and how livid I was when he ignored my requests to please have a device-free dinner together.

I think of my therapist, who listened to my frustrations with my husband checking out of my marriage, who listened to me telling her with certitude that I knew something was off, asking me if I thought he was having an affair. I laughed. "No, he's too much of a homebody. He's not social at all."

I think of the time I asked him pointblank if he was cheating on me. "When would I have time to do that?" he said. Hmm, I thought at the time. That was an odd way to answer that question when "no, of course not" would do.

They're coworkers. They see each other at work at least part of the time, and he's still texting her thousands of times a month.

"I guess now would be a good time to bring up the fact that I got approved to transfer branches," he says.

"You're cheating on me," I say from behind gritted teeth.

"I didn't cheat," he insists. "You told me I needed more friends besides you."

"Not like this!" I shout. "You're having an emotional affair."

"No, I'm not."

"Just go be with her!" I shout. "I don't care anymore."

"I don't want to be with her. She's only in her mid-twenties--"

"I can't frelling believe what I'm hearing," I say.

I hang up.

He tries to text me with justification after justification. Every time, instead of responding, I simply text back a link to a different article explaining what an emotional affair is. After the third or fourth one, he stops his barrage.

I run out to lunch--really just an excuse to drive around and try to calm my jitters outside of my office--and call my friend Kat. Even though we live 750 miles apart, she always knows exactly what to say, and she's nonjudgmental and discreet. When I tell her something, I know it'll be in total confidence. I explain what's going on and she listens. As usual, she asks the most incisive question I'll hear throughout this process.

"Dani, do you still want to be married?"

The words escape my mouth before I can think about them, coming straight from my gut. "I don't know. I really don't know."

When I get back to work, I pore obsessively over the call logs, month by month. Hours and hours of calls, the longest perfectly aligned with whenever I was out of town. One night when I was in New Orleans, he talked to her for almost four hours. He called her on our wedding anniversary.

He'd never mentioned this person once. I'd heard about all sorts of other coworkers--the old Marine who was a long haired hippie now, the Filipino lady who brought back shell necklaces for everyone, the boss that everyone hated that used to be a professional dominatrix. I've had everyone sketched in for me in living color--except, it seems, this one girl.

I keep going back, month after month. Finally I find the first phone call. The logs for the text messages only go back three months, so I have no idea how long they were texting before the initial call. But it's been going on for a year.

At least a year.

I sit down in my boss's office and close the door. I immediately begin crying and through broken sobs tell her what I just found out, and that I'm going home now. She understands completely.

But I'm not going home. I can't stand the thought of being there. I text my sister and tell her I'm coming over.

re: Living on the Upside Down


By TheMidlakeMuse




Comments: 11338, member since Sun Nov 23, 2003

On Fri Oct 06, 2017 11:50 AM


June 2017

This hotel room is

nice

. A girl could get used to this.

I've gone on a few business trips before, but they were all at my oil and gas jobs. Opportunities like this rarely come up at a nonprofit. My boss has twisted the arm of the CFO so I can attend a conference put on by our electronic health records system with her, to see if I can learn some more advanced techniques to start me on being her 100% backup. It's in Fort Worth this year so I'm able to make an easy four-hour drive from home after bidding my husband goodbye.

My husband.

At this point I've threatened separation and told him I think we should divorce. We aren't happy, that's for damned sure. After I found out about the affair, I had certain stipulations, which he readily agreed to. I told him he needed to go to a psychiatrist, seek out individual therapy, and we should find a marriage and family therapist. After almost a year, enthusiastic agreement has been the only thing I've gotten out of him. He's insisted he wants a male therapist for our couples' counseling, which is like finding a needle in a haystack.

I've tried everything. I've told him how to verify his benefits, since I can't do it for him, not being a policy subscriber. I've even found a list of male providers who take his insurance in our area. His response is to go cold turkey off the anti-anxiety and antidepressant medications that have been giving him horrible side effects as soon as I'm out of town. I tell him he needs to titrate off under the supervision of a doctor, and that he should call a psychiatrist to try a different medication combo instead of those prescribed by his GP. My words are fruitless. It doesn't make an impact on him.

I'm hoping a little distance will give us both clarity about what the next steps should be. Maybe I'll even miss him a little. At this point, I honestly don't even want to be around him. I still have a lot of unresolved anger about the affair which I'd hoped we'd work out in marriage therapy, but I've had no such opportunity. My individual therapist gives me support, but it's not the same. My resentment towards him has been growing. But the shame of divorce keeps me frozen in place. The mere thought of telling my family and friends that I'm getting divorced makes me tear up and my stomach turn.

But I don't have to think about that right now. I'm looking out my window, the whole of downtown Fort Worth spread out in front of me. I've got the better part of a week to explore the city in my off hours. In fact, I'm gonna do just that.

Compared to the humid swamp breath that is Houston air, this drier June weather is practically fall-like. Being 250+ miles north has its advantages. I choose a little gastropub with the windows open a few blocks down from the hotel and enjoy a Scotch ale.

As the beer in my glass dips lower, I grab my phone and post to Facebook.

"Hangin out in Fort Worth before my conference starts tomorrow. I get to learn all about our electronic health records system for 5 whole days!!! w00000w bet ur jealous"

.

I'm not into hockey, but I'm a sports fan in general and know the Nashville Predators are in the hunt for their first title. I keep an eye on the game while I pick at a salad. The crowd in the arena is going absolutely wild as the Preds score goal after goal on the Penguins, and very few things make me as happy as sports fans celebrating their team, especially in an unlikely hockey town like Nashville.

"Let me know if you'd like to get together!"

Oh, that's right.

He's

from Fort Worth--my seatmate from the game show audition. There's a secret alumni club on Facebook, and he'd posted in it a few months ago. "You made the cut too!" I told him. "Congrats!" Friend requested. Accepted. I find out he is VERY clever and funny and some of his Facebook status updates make me cry laughing. But that's kind of the whole group of former contestants. It's like instantly having a whole mess of friends that are whip-smart and hilarious.

I shoot him a message. "Sure. Wanna go play trivia somewhere? What's good on Wednesdays? I think I'll have a free evening then."

We make plans. "Oh, by the way my car's stuck in a garage with no in-out privileges," I tell him. "Can you give me the address so I can Uber out there?"

"That'd be an expensive Uber. Do you want me to pick you up?"

Oh hell, why not. I've got to pay for a lot of this conference stuff out of pocket until I get reimbursed, and if it'll save yet another expense, I'll take the chance. "If it's not too much trouble."

"Not at all. I'll see you then."

And with that, I'm back in conference mode, looking over the schedule and figuring out which workshops I'll attend tomorrow.

re: Living on the Upside Down


By TheMidlakeMuse




Comments: 11338, member since Sun Nov 23, 2003

On Sun Oct 08, 2017 06:55 PM


Edited by TheMidlakeMuse (78507) on 2017-10-08 18:56:55


August 2017

I'm hanging out with Conor McGregor's coach, John Kavanagh. He wants me to go for a run with him at 5am and is shaking me awake. I really don't want to do that, seeing as I'm a terrible runner and he's fit as a fiddle. He's being really insistent. Annoyingly so.

I wake up and realize the disturbance isn't part of the dream--my Apple Watch is buzzing. The call is from my dad and I'm not able to answer it in time. I grab my phone. There's two texts from my him along with the missed call.

The time is 6:13am.

I'd fallen asleep around 2 o'clock, partly due to anxiety, partly due to an extended text conversation. When I went to bed, I had heard the bayou was going to get as high as 43 feet and then go down. It's got more capacity than that, so all we need to worry about is local drainage. Outside, the street had filled up, but that's where the rainfall is supposed to go. In the street. Not in houses.

But the no-hype, independent meteorologist that everyone in town trusts to speak the truth without regards to ratings is telling us this is looking grim. That he hopes desperately to be wrong, but it's likely going to be catastrophic. Houston takes a collective deep breath. If the Sci Guy is worried...this is bad.

I quickly look outside. The water has crept halfway up the lawn. There's probably a differential of two or three feet between the elevation of the house and the street. I've never seen it this high, ever.

I'm scared.

My dad's texts pop up on my phone. They were sent 10 minutes apart. They're probably the most chilling thing I've ever read.

Dad

6:01am

We are probably going to take on water over here if it keeps raining. Your grandma's house probably already has water in it. Dad

6:11am

We are flooding.

I call Dad with a quickness. Water is pouring in. It's probably already up to three or four inches in the house. They've shut the power off themselves since they expect the water to go over the outlets at any moment. They're okay, but the next step is to go across the street and bring my grandmother G and her two dogs up to the safety of their second story. They're elevated up a grassy bank on the corner, and compared to her house, just across the street, she's got to have at least a foot at this point.

No electricity in the home means he'll be relying on a solar-powered charging bank. We'll have to conserve our usage. We'll use the family group text when we can. I tell him I love them both and we'll keep in touch.

I check in with my sister and brother-in-law. Their street floods at the tip of a hat so I was worried they would be already underwater. My sister's heard from Dad. Her husband--a guy who grew up in East Texas and already lived through one horrific flood--is up and monitoring the level of the water to determine how fast it's rising through a jury-rigged concrete block system.

My entire family is in danger. I wonder if any of us are going to come out from this event unscathed.

I walk softly past my grandmother's room and out into the den. I switch the TV on and turn it to the weather--not hard since it's all every news station is talking about.

I start sobbing.

My childhood home, the one constant in my life no matter what happened, is under siege. My grandma G is living off social security and already cash-poor. Six inches of water--or more--isn't exactly going to help that situation. I feel gross for being so flippant about the storm before this moment.

I dry my tears. I have to be strong for my grandma S. She's going to need me. I hear her door open and know she's up, and that's not surprising since she's such a light sleeper. I snap into action. I plug in and start charging all of my electronics since I know the power will probably go out at some point today. If the water starts rising, I'll start taking things up off the floor.

The flooding isn't a threat here--yet. It's creeping up the driveway, but at some point it has to stop raining.

It has to stop raining.

re: Living on the Upside Down


By TheMidlakeMuse




Comments: 11338, member since Sun Nov 23, 2003

On Tue Oct 10, 2017 04:31 PM


June 2017

The "crappy little hatchback", as quoted in the text he'd sent me, pulls up to my hotel.

"Well hello there," I say. Looks like I'm sitting next to him once again.

On the 30 minute drive to play quiz we swap game show stories. How'd you do? How much did you win? Did you get the final question? What personal anecdote did the host ask you during that little segment in the middle? How frelling cold was the green room? Wasn't it just

the most surreal of experience of your life?

It feels kind of nice talking to someone who totally understands the absolutely bonkers thing you did.

They'd let you take guests to be in the audience. I had thought about inviting some of my Southern California family, but the Midwesterner in me said "oh, I don't want to be a bother". My parents had to pay for my airfare and hotel just to get me out to the show, so my husband didn't come. "Did anybody go with you?" I ask.

"Oh, yeah, my girlfriend."

"Ah. I think I was the only one without anybody there. It was kind of weird that everybody else had support but me." I shrug. "It's okay, sad-eating a Papa John's pizza in your hotel room after losing is better done alone anyway."

That gets a laugh and an "aww".

At quiz, a few of his friends are waiting for us. We dominate, of course. The host is also an alum of the program we were both on, so I get to play 20 Questions with another contestant. "I also host quiz in Houston," I tell him.

"Oh, what night do you host?" my ride asks.

"Mondays."

"I'm going to be in Houston on a Monday in a few weeks," he says. "I'm auditioning to be on another game show."

"Collecting them all, I see," I smirk.

We go around the table with what celebrity, living or dead, we would bang. "I've heard Warren Beatty is a very generous lover," I offer.

My seatmate's answer is instantaneous. "Casablanca era Ingrid Bergman. No doubt." As somebody whose style is classic vintage, I applaud that answer.

On the way back, we're getting along like a house on fire. I share the best team name from the Star Wars quiz I had just scorekept and I'm laughing so hard I can barely get through the sentence. At one point I describe something as "rare as hen's teeth" and he expresses his appreciation for my delightfully Southern idioms.

"I'm kind of surprised you accepted a ride from me," he says at one point while we're speeding back toward downtown Fort Worth. "You're really just relying on that contestant coordinator to make sure I'm not a serial killer."

It's a joke. I mumble something like "oh, I can take care of myself" but I realize...he's kind of right. I'm in a car in a strange city with a guy I've met once, have no idea where I am, and I'm also staying at a hotel room by myself. I am sending out some baaaaad messages.

He pulls under the porte cochere at the hotel and I practically leap out of the car. "Bye it was fun look me up if you're ever in Houston!" DOORSLAM.

Once I get back to my room I'm pacing around, half lost in thought, half nerves. That was weird. The feelings I'm having are weird. And I don't know what to do with them. Even if I'm on the way out of this marriage--which is becoming increasingly clear to me that this is what needs to happen--I'm still married. I haven't had this kind of...little flame inside me for the better part of a decade. I didn't even know it was still possible. I don't even want to say what it is. Naming it is power.

I take a deep breath. Whatever. I'm totally overreacting. We live in different cities. I'm never going to see him again.

I make a conscious decision not to save his phone number.

re: Living on the Upside Down


By TheMidlakeMuse




Comments: 11338, member since Sun Nov 23, 2003

On Mon Oct 30, 2017 08:55 PM


August 2017

There's a funny thing that happens when water is rising. You start negotiating.

"It's only halfway up the lawn," you tell yourself. We can deal with halfway up the lawn. That's not bad.

With whom are you negotiating? God? The universe? The primal, elemental force of water?

No idea.

I'm watching our CBS affiliate when they suddenly start "um" and "er" and "ah"-ing. "Well, folks, we're getting water in the studio, so we're going to have to go upstairs." Then the anchors are broadcasting from a tiny meeting room that was obviously never meant to be seen on the air.

And fifteen minutes after that, they announce that they're having to evacuate the studio since Buffalo Bayou is swollen and shows no signs of stopping. They throw the broadcast to a reporter out in the field, and then mid-report she goes out completely. Channel 11 is off the air.

Great,

I think to myself crisply.

The world is ending.

I check my bedroom window and it's gone up the lawn. It's lapping at the little bed of ivy just outside my bedroom window.

"Well, it's not OVER the ivy. You can still see the leaves." I concentrate on a little twig sticking out in the bed, a cast-off from the giant water oak in the front yard. It acts as a metering device. If it's covered, I'll start worrying.

A trio of teenagers has taken their family canoe out for a spin. They're singing like Venetian gondoliers as they paddle down the middle of our street, which is now a river three or four feet deep, with a current and everything. At least someone is having a good time.

I have all my electronic devices plugged in and charging. I know we're going to lose power at some point, so I'm going to be prepared when we do.

We're going to be spared. We have to be. It doesn't make sense that we wouldn't. My sister's roommate left their second car at our place, since our house was so high up. It was my idea that they do. My car is parked next to them in the driveway, my grandma's little sedan tucked into the garage. I've been texting my sister and they have everything sandbagged. They're doing okay for now. It's going to be bitterly ironic if they come out fine from this and the safe bet floods out a car.

I peek out the window. The ivy is covered. The little twig is barely visible. It's reached the bottom of the foundation now.

Surely that's where it'll stop. It's not raining any more, so it's got to start receding. Unless it's still raining upstream of us. I go to check the weather on the TV. As I'm walking from my bedroom to the den, the power cuts out.

The water's still rising. It's lapping at the foundation now, roughly at the level of the floor.

I crumple in my closet. If this is the year I lose my marriage, my car, a place to live, and all the stuff that was important enough for me to bring over, I'm gonna crack. I start sobbing. But once again, I can't let my grandmother see.

Too late. She wanders in. "It's just been a year," I wail. She gives me a hug and calms me down. This isn't how it's supposed to be. I have to be strong for her.

I dry my tears. I've had my basket case moment and I have to face facts, confirmed by a quick look out the window. This is happening. We're going to flood. All I can do is take things up off the floor now and try to think about what can be saved. I sacrifice my good towels--the ones I got from my wedding registry--and start stuffing them under the exterior doors.

We're alone, on an island. And I'm not sure how this castaway story is going to end.
Reply
Send
Watch