Forum:
Advice / Secrets PG-13

Being blocked/unblocked
By
Anonymous



On Mon Oct 15, 2018 08:47 AM

This will sound immature but I'm having trouble moving on.
Some background. Was in a long term relationship and after a year of healing I decided to try dating again.
Met this guy who was only staying in the country for three months. Decided to have a casual relationship with him. Throughout he was hot and cold, ignore texts for hours, only see each other on his terms etc
I thought it was his way of keeping the relationship at his pace.
but when we were together we had fun.
I did catch feelings for him even though he told me not too as he would be leaving soon.
He then went back to his country. He was messaging me more saying he was thinking of me etc
Then I noticed he removed me from Facebook and Instagram . That did upset me, his profiles are public so I can still see them if I wanted to.
He also started blocking and unblocking me on WhatsApp every other week. I've ignored it and not risen to it.
He is in his 30's by the way.
I know I need to move on but these games are driving me mad. I wanted to just have that contact open but he makes me so anxious doing this.
I'm also not sure if he is back with his ex girlfriend as he posted a photo she took of him the other day.
Why is it so hard for me to move on and not think about him all the time

2 Replies to Being blocked/unblocked

re: Being blocked/unblocked
By
TheMidlakeMuse




On Mon Oct 15, 2018 10:03 AM

Block him on everything. You don't need to see what he's up to if you're torturing yourself with the knowledge, and he doesn't deserve to have any contact with you when he's jerking you around like that. Block block blockity block.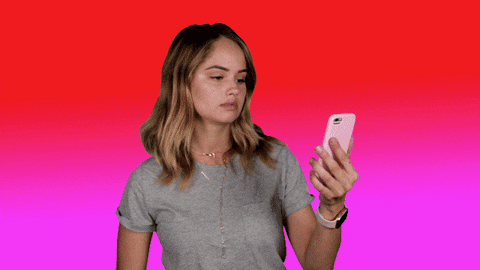 re: Being blocked/unblocked
By
jms9t2


On Mon Oct 15, 2018 10:20 PM

Agreed. The sooner you can get away from him the better for you in the long run. The checking on social media and focusing your attention on his back and forth will only drive you crazy and will not help you to move on from him. Don't let him waste any more of your time than he already has. It's not worth it and you deserve better than the immaturity he is showing. Wish I would have taken this advice myself sooner.

Reply
Send
Watch