Forum:
General / Room Salutes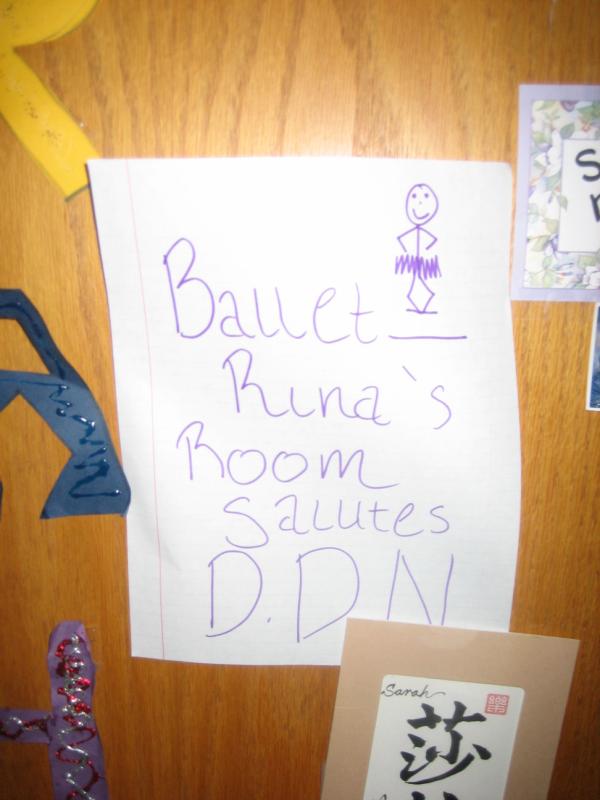 Rina Salutes you!
By
Rina




On Tue Aug 02, 2005 04:35 PM

Edited by Ballet_Rina (91234) on 2005-08-02 17:10:23

my Door! my name everywhere
My Bed! with my favorite Quilt EVER, its me isnt it!
more of my quilt
My closet.... clothes boring
my headboard, with my blanket, and although its my headboard, i sleep the other way around....
another view of headboard
dresser.... see the capri sun, i was drinking it while i was taking the pictures
rest of dresser
book shelves
i think there are more pictures... but there missing right now, so ill add them later!
Rina!
3 Replies to Rina Salutes you!

re: Rina Salutes you!
By
MuffinHead




On Tue Aug 02, 2005 06:05 PM

Hoorah for Rina's room! You didn't show my letter though.

That makes me a sad Muffin.
But cute room. I want that quilt-- it's awesome!

re: Rina Salutes you!
By
dwynwen



On Wed Aug 03, 2005 01:23 AM

Woo Hoo! I love your room. It seems so cosy!

*tries to steal the quilt*

Erin x
Reply
Send
Watch
Draw