Forum:
General / Room Salutes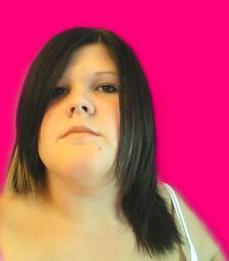 Woodys room !!
By
XxXwoodyXxX



On Tue Nov 29, 2005 02:46 PM

Edited by XxXwoodyXxX (124987) on 2005-11-29 14:51:44 off topic pic!

Helloo and welcome to my room!
as you can see its nice and tidy and .. PINK! lol
When you walk through my door ..
My bed
Tv and half my units
Units and my pink fluffy bean bag
My unit with all the xmass pressys i have baught
My bookcase (with my fabby corsework on top!)
My Beckham shrine!
My wardrobe
My picture of Eeyore i drew (and had laminated - cus its good lol)
Inside my Dvd cuboard
my oraginised Cds and DVDs
My Nemo i drew
My scooby D
Last but not least - MY luverly comfy DOUBLE bed lol!
Hope ya like it
Luv woody!!
Sorry about the off topic piccy - i couldnt find a piccy the proper size!
7 Replies to Woodys room !!

re: Woodys room !!
By
SeniorLady



On Wed Nov 30, 2005 01:08 PM

It's very pretty.

re: Woodys room !!
By
chicasdance



On Wed Nov 30, 2005 11:19 PM

your room looks great and your bed looks so comfy!!!
I like the color!

Take care!!

re: Woodys room !!
By
Krystal




On Fri Dec 02, 2005 07:39 PM

I love the desk area in the corner of your room! *steals* I also love the beanbag chair...pink rocks. *steals that too*
Yeah, I'm pretty much going to steal your room if that's okay with you?

~pb12
re: Woodys room !!
By
Tiny_Dancer_33
On Sun Dec 04, 2005 11:58 AM

i like your room

katie

re: Woodys room !!
By
XxXwoodyXxX



On Sat Dec 10, 2005 05:33 PM

pointe baby - can i have my room back now?

yeah my bed is sooo comfy!! lol
thanks for all ya great replys!
Reply
Send
Watch
Draw