Forum:
General / Hip Hop / Breaking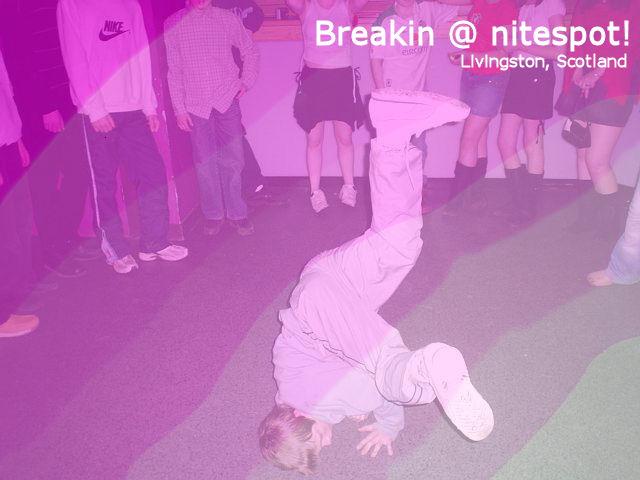 scotland,livingston - powerstation (nightclub) breakin!
By
nix_xo
On Fri Dec 30, 2005 01:34 PM

This picture was taken at my local nightclub called the powerstation, we have masive dance battles and breaking groups this is the best picture i had. this boy in the pic is only 10 and i think this is amazing cause i couldn't do it anyways. So let me know what you think.

luv nix
xXx
keep dancing


p.s i edited this picture.
Reply
Send
Watch
Draw