Forum:
General / Travel - Photos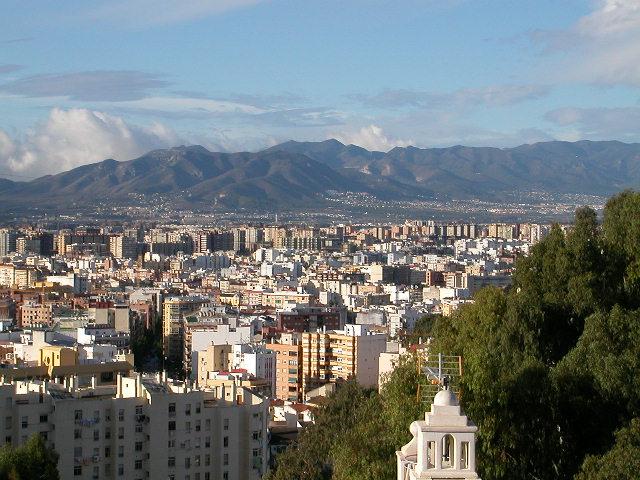 Spain!
By
Megan




On Sun Feb 26, 2006 11:59 AM

I lived in Spain for half a year in 2004 and worked as a nanny- here are some of my favourite photos from the trip. The first is the view off my balcony of the city (Malaga, on the Costa del Sol).
The view off the balcony- straight down this time.
At the beach- my job, Manuel, and I.
Granada and the ancient Arabic palace, the Alhambra.
A couple of my favourites of the baby- sorry they're not quite related.
Barcelona- crazy Gaudi architecture.
Restaurant in Malaga with me, the baby and his parents, and friends.
And that's all for now- hope it gives you a taste of the south of the country.
13 Replies to Spain!

re: Spain!
By
Krystal




On Sun Feb 26, 2006 12:49 PM

Spain look like a gorgeous place! You just made me overly jealous with those pictures.
The Alhambra is beautiful. I'd love to visit there. And the baby is so precious! I love the picture with the mohawk.


re: Spain!
By
AfterTheRain



On Mon Feb 27, 2006 08:27 PM

im my second year into spanish studying their culutral and everything.. and i would of never imagined it to be that gorgeous. wow, beautiful pictures.. beautiful

gracias.
stay rad.
dancingqueen12

re: Spain!
By
Honey



On Wed Mar 01, 2006 07:34 PM

wow, spain is alot different then I expected. It looks beautiful though.

re: Spain!
By
macthekitty



On Wed Mar 08, 2006 08:12 PM

I was just in Barcelona! I have some similar pics (of the Gaudi architecture).
Did you check out Park Guell? I loved it !!

re: Spain!
By
pelerroja



On Wed Mar 15, 2006 10:37 PM

Ooo, I'm so jealous! I love Spain and have been there a few times. The picture from your balcony is so funny....it could be exactly the same picture as I took from my hotel in Malaga!

Granada and Seville and probably my two most favourite cities in Spain because they're both just so pretty! I love all the little cobbled streets with markets and things in them.

Que Viiii va Espana!

re: Spain!
By
DemiJ


On Tue Mar 21, 2006 05:13 PM

Spain looks so beautiful! And the baby is cute too

I have been studying Spanish all through high school, and I would love to visit or even study abroad when I go to college.
spain
By
houndrfriend



On Thu Mar 23, 2006 08:32 PM

what did they eat at the table?

re: Spain!
By
Megan




On Thu Mar 23, 2006 10:34 PM

Uh, food, hahaha.

It was summer, so we probably had gazpacho, for one thing. Other than that...a mixed salad, lots of fish, probably squid or octopus...

I lived on the coast, so we mainly ate seafood, good bread, and vegetables (as well as some Moroccan food because we were so near them, like couscous and chickpeas and all that), with the occasional chorizo sausage, lots of salads with olives and fish, and that kind of thing. Great coffee, lots of wine, lots of beer.

re: Spain!
By
Bellarina126



On Wed Mar 29, 2006 12:28 PM

Beautiful pictures of Spain! It's one of the few places in Western Europe I haven't visited. The baby is adorable!! I'm curious about your nanny-ing job though. How did you end up with it? Did you speak spanish? It seems like a wonderful experience.

Thanks for sharing your pictures! They are lovely!

re: Spain!
By
Dashuria




On Sat Apr 01, 2006 11:54 AM

Your photos are great! I went to Spain a couple of years ago, and these photos brought back great memories.
What a neat opportunity to have a nanny position! The little baby is beautiful! So sweet.

I really like the photo from your balcony, the one that is looking straight down. It's really interesting.
Thanks for posting these!

re: Spain!
By
Helen




On Sun Apr 02, 2006 11:12 AM

Great photos,i love Spain and what a job to have there.

I really like Barcelona especially the Gaudi buildings, my favourite being Segrada Familia, the man was amazing.

You must have had a fantastic time in Spain.

Helen xxx

re: Spain!
By
sk8star


On Mon May 01, 2006 09:27 PM

I am soooo jealous!!! Spain is a gorgeous country and it looks like you really enjoyed it!!!
Reply
Send
Watch
Draw