Forum:
General / Tap / Tap - Competitions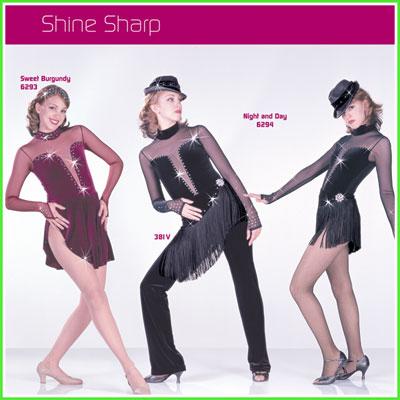 Trio Costume...
By
dazzlindancer


On Fri May 05, 2006 05:51 PM

This is my new trio tap costume. We are danceing to "Too Darn Hot" by Mel Torme. I hope the picture worked, i never put one in before. It is the black one with out the pants. We are adding ALOTT more rhinestones to it and (i think) they will look so cool.


opinions please..
dazlindancer
4 Replies to Trio Costume...
re: Trio Costume...
By
JojoAtTheDojo

On Sat May 06, 2006 07:58 AM

Oooh! I really like your costume. That is my favorite one out of the three. Good luck with your dance!

re: Trio Costume...
By
TapStar2

On Sat May 20, 2006 07:45 AM

i really like that its nice i dont like that hat though hair would look great down and cirly or in a messy bun xx

re: Trio Costume...
By
dazzlindancer


On Sat May 20, 2006 08:28 AM

We are not wearing that hair. BUT we all have to wear our hair in a bun because we do alot of turns in the dance. We wore our hair one week down an curly just for the heck of it and it didnt look good and it was hard to dance like that. sorry...

dazzlindancer
Reply
Send
Watch
Draw