Forum:
General / Travel - Photos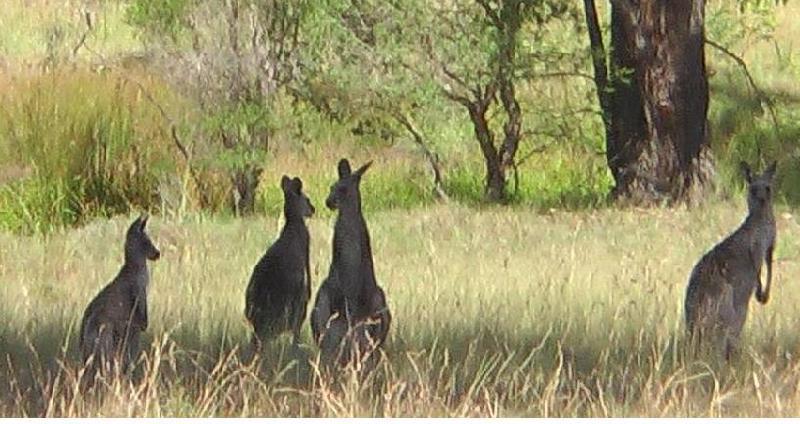 why go anywhere?
By
houndrfriend



On Sun May 07, 2006 11:22 PM

I have been thinking about travelling but sometimes i think i am allright where i am.I could go to the USA but is it any better than Australia.?There are so many countries around the world but with many of them, large numbers of peolple have left.Why have they left.Are those countries no good?Large numbers of peolple left Ireland over the last few hundred years.Sometimes it was because of a famine.Sometimes the British brought them to Australia but then they stayed.Is Ireland too depressing.?Then there are countries like Sweden.Why did so many people leave?Is it no good?Some left to get a better life.Is life no good in Sweden.?Some left Sweden to be movie stars in Hollywood.is it better in Hollywwod?Many British left after World war 2 because Britain had been bombed so much and they came to Australia to get a better life.The same with the Greeks and Italians.Those countries were in ruins after WW2.The latest immigrants have been from the Middle east.They can come here and get so many things for nothing from the government.That is better than being shot at and being half starved.Inland Australia seems to be getting hotter all the time but around the coast is very nice.Why should I bother going on a trip outside Australia.?victor
5 Replies to why go anywhere?

re: why go anywhere?
By
Megan




On Mon May 08, 2006 08:03 AM

If you can't think of any reasons for yourself, then you shouldn't go anyway.

Different landscapes, different people, different food, architecture, customs, history, art, shopping, activities...there are a million reasons to travel to a million different places.

re: why go anywhere?
By
lissk




On Mon May 08, 2006 08:11 AM

True, I love Australia as well. The multi-culturalism means that there's a lot to discover and enjoy. That said, I love travelling. Japan is completely different because it's an East-Asian lifestyle compared to our Western lifestyle.
Oh, and by the way, there's about 50 of these guys on my uni campus.

Just don't touch them...


re: why go anywhere?
By
Tashi




On Sat May 20, 2006 04:53 AM

Edited by Tashi (148695) on 2006-05-20 04:55:06

KANGAROOS!

I am so in love with them. Here is a photo of me and a beautiful little guy.
re: why go anywhere?
By
AussieAsherina



On Sun May 21, 2006 02:02 PM

I think overseas travel opens one's mind and also makes you appreciate what is good about home, and what perhaps could be improved.

You don't know what you might be missing out on unless you go.

I'm currently travelling in Lithuania and Latvia. Why People ask me... they are former Soviet countries and lack the glitz and glamour associated with Western Europe. But it's really interesting... and these countries are very beautiful in their own way. I'm learning a lot about culture and history. The way people had to live in Soviet times is fascinating.

When I was young I used to think a bit like you, but then I went on one overseas trip and realized what an amazing opportunity for personal growth and learning travel is. And now I am bitten by the bug.

You should try it. If you don't like it, then you will know. If you do fall in love with travelling, then you will shake your head in wonder at what you may have missed out on.
re: why go anywhere?
By
dance_grl



On Sat Jun 10, 2006 07:05 AM

Travelling can be for a number of reasons:
* Relaxing
* Learning
* Exploring new places
* Going to see something specific...e.g. erm..eiffel tower
* Meeting ne people
* Getting away
* Broadening your horizons...
the list goes on!
I am only 16 and have been fortunate enough to visit many, many, countries. Most people my age wouldn't appreciate what travel does for you.
For me it is a chance to learn and explore new places, have fun, relax, discover things and see the wider world.
I find travel very inspiring, as you learn alot about yourself too. You might discover you interests and hobbies, or just learn to feel happier knowing you've done something a bit different.
If you don't feel at all inspired to travel; fair enough. It's good to be happy where you are

But you might want to take one trip. Do some research into a place that looks interesting, i'm sure we on this board can help too

You might find you get bitten by the travel bug and want more!
As for why you visit places which hold such history as famine, war etc.
From what i've experienced; these countries hold alot more than that. They hold history of the past and how things have developed into the present, and soon the future. You can learn amazing things about history and that can be very inspiring.
As for people moving away from those place: it doesn't make them BAD places, but perhaps they didn't quite hold what people wanted them to for life then.
It doesn't make them bad. Alot of the places you mentioned are very nice places to visit!
Hope i helped in some way dance_grl
Reply
Send
Watch
Draw