Forum:
Folk / African Dance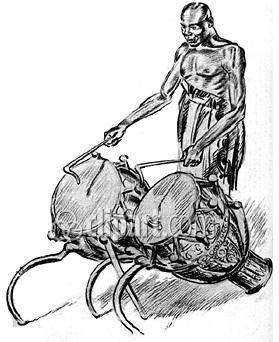 Is anyone listening?
By
selormculture

On Fri Jun 09, 2006 12:52 PM

Edited by selormculture (117269) on 2006-06-09 12:56:07 Spelling and grammar errors

The African dance when in progress takes total control of the performer on stage, as if in a trance. Anyone who knows African rythm will definitely show some movement due to the powerful effects which others call mystic.

What do you think?
2 Replies to Is anyone listening?

re: Is anyone listening?
By
Celebrian




On Thu Jun 22, 2006 12:12 PM

I took African dance for about a year or two when I was a teenager. Until this day, if I hear African drums I jump up and start dancing. The movements come back to me as if I've been practicing all this time, and I haven'. Yes, drums grab a hold of my body for sure!

re: Is anyone listening?
By
MINNY


On Tue Jul 25, 2006 09:28 AM

I'm from Africa and I definitly have to agree! The african kids at school always had he best rythm and even when there was no music they could dance to a perfect rythm - I guess the drums still beat in thier soul and body.
And definitly, the drum rythm is so cathcy, it takes control of you and you cant think about anything else.
It's really amazing watching traditional dances.
Reply
Send
Watch
Draw