Forum:
Gym / Gym Photos - Members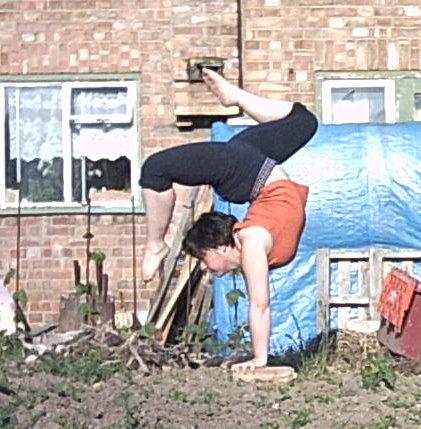 new handstands
By
snoopyjot



On Fri Jun 09, 2006 03:03 PM

took some new photos today, missed the timer on most as i had to sprint down the garden and throw myself into position before the photo was taken!
another one-
a blooper photo, but i really like the shape!
IMG]
img.photobucket.com . . .
[/IMG]
more can be seen in the stretching forum, didnt want to post too much twice! (see-
www.dance.net . . .
)
fi xx
2 Replies to new handstands
re: new handstands
By
Krnguy
On Sat Jun 10, 2006 02:43 AM

I envy you you can do the handstand so much T_T
Reply
Send
Watch
Draw