Forum:
Arts / Emotions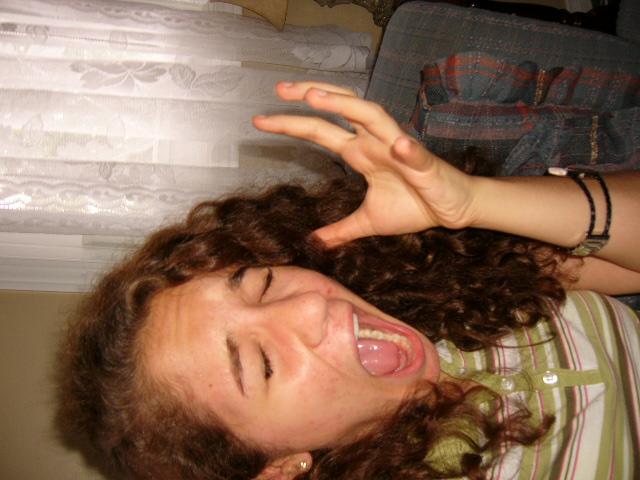 You.....WHAT?!?!
By
IrishLizzy



On Fri Jul 21, 2006 02:37 PM

Ate the last popsicle!!!

*yes it's a true story*
3 Replies to You.....WHAT?!?!

re: You.....WHAT?!?!
By
Armwarmer




On Wed Jul 26, 2006 10:03 PM

Hehe, I like your emotion.
You look like Brittany Murphy did in the movie Clueless (after she had the make-over, of course!)
I love your curly hair, it's gorgeous.
~*~Fo'Pli~*~
Are you new?
Click here to get adopted by an older member!
re: You.....WHAT?!?!
By
chloebell
On Sat Jul 29, 2006 08:41 PM

Haha!! I love this emotion...that would definately be me if someone ate all the macaroni in my house. (Basically my lunch atleast every other day in the summer, that and pizza!)

P.S. I also LOVE your bracelet! Too cute...


Reply
Send
Watch
Draw