Forum:
Gym / Rhythmic Gymnastics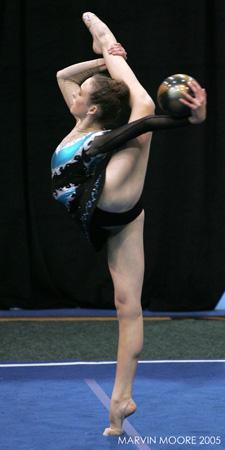 Old post bout kim mason
By
RG_chickadee


On Sun Jul 23, 2006 06:31 AM

www.dance.net . . .
thought it was funny too see the thoughts and now look how far she has come compared to everyone else...
one person comments i dont think she'll make OG08 maybe lena or amy will, or even tanita or tanya. kim is now no. 1 in aus. lena doesnt do gym anymore, amy didnt do so well at nationals (but may come bak up, like kim did), and i donno bout tan and tanita.
note to kim if reading this, YAY pair, lol
5 Replies to Old post bout kim mason

re: Old post bout kim mason
By
GymLover



On Tue Jul 25, 2006 12:46 PM

She didn't exactly say that she wasn't good enough to make the OG. Predictions like that are so difficult anything can happen.

It is still one year before she can qualify for the OG so anything can happen. There could be an unknown girl now who'll claim the ticket then. She could get injured or not progress anymore others could make a leap forward.

What happens today could be reversed tomorrow so we'll wait and see next year how she does.

re: Old post bout kim mason
By
RG_chickadee


On Fri Aug 04, 2006 10:52 PM

oh sorry if i offended anyone, i was just saying bout kim its great for her she comes so far. lol, not being rude.

re: Old post bout kim mason
By
jodie_babe



On Sat Sep 02, 2006 10:52 AM

hi omg how can you do that

i'd love to have a straight side catch

Good Luck for the future jodie x
re: Old post bout kim mason
By
xxTxx



On Sat Sep 02, 2006 01:18 PM

^^didnt she read the post... correct me if im wrong but the girl that posted this is not the girl in the picture :S
Reply
Send
Watch
Draw