Forum:
General / Hip Hop / Hip Hop Photos - Members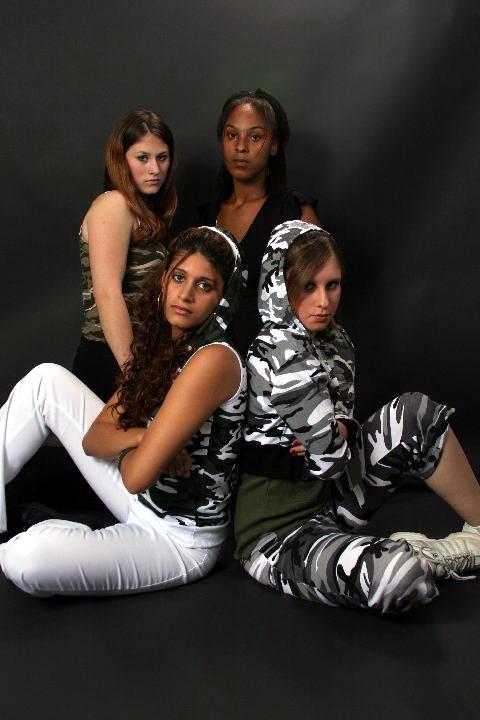 "Young Flava"
By
Ashlie

On Fri Aug 11, 2006 09:16 AM

This is the newest hip hop dance team in Cleveland. Four girls who are following their dream!!!!!!! Wanna know more contact me at ashlie1987@aol.com or visit their myspace at
myspace.com . . .
8 Replies to "Young Flava"
young flava
By
ThIcKa_IZ_HiPhOp
On Fri Aug 25, 2006 05:56 PM

I admire that all of you are following your dream and not letting no one hold you down from doing what you want to do. I hope young flava goes far!!!
re: "Young Flava"
By
starryeyes06
On Tue Sep 05, 2006 09:00 PM

i really like the fact taht yall are foolowin yall dreams cause thats also i dream of mine but i can't... so have fun an i hop yall get far...
re: "Young Flava"
By
Youngstar003
On Sat Sep 16, 2006 04:34 PM

Removed by pharmadancer (87219) on 2007-01-25 06:45:25 netslang - please spell out all words fully

Young Flava keep doin what makes U happy. Keep followin ur dreams and don't let nobody bring U down. Get that dirt off ur shoulder and keep on truckin, feel me. Have fun and DO IT BIGGGGG!!!!!!
Hey
By
Deondra01
On Fri Nov 03, 2006 11:37 AM

hey wont yall email me at deondra_collins@yahoo.com
yo
By
nicole13
On Wed Nov 22, 2006 07:00 AM

hey i like yall's picture that's hot
hip hop!!!!
By
breeza
On Sun Jan 14, 2007 07:36 AM

how long have you girls been together???? i have always wanted to take hip hop up because it's just so free and you can get right into it. Do yous enter into hip hop competitions at all around america?????? or wherever you live
re: "Young Flava"
By
GracefulDisaster

On Mon Jan 22, 2007 03:21 AM

Wow, that is so great! and I love the camo theme you guys have got going in this picture, definately throws off an attitude vibe!
x0x
Comment #5866069 deleted
Removed by hylndlas (107168) on 2007-07-15 10:58:11 Netspeak.....feel free to repost this but please spell out all words.


Reply
Send
Watch
Draw