Forum:
General / Welcome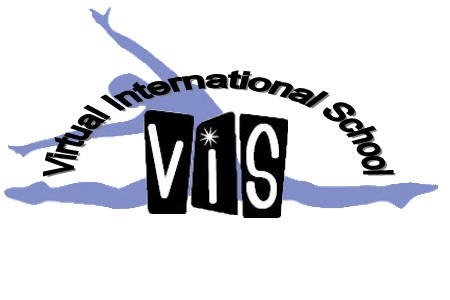 VIS Guide for Newbies (karma: 8)
By
Oranges




On Thu Aug 24, 2006 02:05 PM

Made sticky by calypso (11968) on 2006-08-24 14:21:25

Newbie's' Guide to VIS!
What is VIS?:
Virtual International School; A virtual role-playing dance school.
What does this mean?:
This is a place where we can all get together, relax, and talk about many things. We even have companies, classes, and dorms here. You take part in everything here if you want. The most important rule of VIS is to be creative. It's all about using your imagination and just being yourself. VIS is a place to have fun.
What do you mean companies, classes, and dorms here?:
There are people who post activities and things for you to take part in. There are dance (and theater) companies that put on performances for all to watch. There are classes you can take to learn or practice the types of things you love doing. And there are even places to stay, like colleges. You get the dorm, the classes and the companies to be involved in. It is all imagination so pictures are posted of what you are doing, as in the shows. They will show the costumes and have everything written out for you, and there is your show to "watch."
What can I be a part of?: EVERYTHING!! Or just the things that interest you.
The four dorms are:
Arabesque
,
Attitude
,
Fouette
, and
Plie 1
.
And the nine departments;
Academic Department
(In this department you can take classes such as creative writing, baking, dance vocab, fashion design and many more!),
Ballet Department
(Here is where we hold such classes as ballet, combo, pre-pointe, pointe, pas de deux, and many more!),
Disco Department
(
Here you can compete in Disco Competitions, take classes and intensives.),
Drama Department
( Here you can take classes such as improv, musical theatre, drama, voice classes, tech side of drama, and much more),
Irish/Highland Department
(
Here you can take heaps of different classes having to do with Irish and highland.),
Jazz Department
( Here there are classes in technique(advanced and beginners/intermediate), choreography(adv. and beg./int.), and Hip-Hop! If you're into jazz it is a great department!),
Lyrical Department
( Here is where you can take, you guessed it, lyrical!),
Music Department
( This is a great department with music classes such as performance groups, music theory, instrumental studies and many more!), and
Tap Department
( Here is where you can take tap! It's got a class for all levels!). Note: not all classes work the same. It depends on the teacher.
There are also four companies;
www.dance.net . . .
Dance Net Ballet Theatre(In this company everyone rotates positions. So for one show you might be the principal dancer, and for the next show you might be doing costumes! In this company, everyone gets to experience all of the different parts of a company.),
www.dance.net . . .
Pointe by Pointe (This company is one that needs a lot of people, from backstage to lead roles.),
www.dance.net . . .
VIS Dance Company (This is a dance and performing team for the whole VIS that mainly focuses on jazz and lyrical. They have already placed everyone on their teams, but if you sign up I'm sure she would put you on a team!), and
www.dance.net . . .
VIS Theater Company (Here you can participate in plays, musicals and anything else that deals with theater!).
We even have a sorority called;
www.dance.net . . .
Delta Pi Omega. Also, there is a place we call
www.dance.net . . .
Le Barre (where we go to have more activities, games and food!)
How do I join VIS?:
It is very simple to join. All you have to do is decide which dorm you are going to want to be in then fill out
www.dance.net . . .
" title="Link -
www.dance.net . . .
" target="_blank">The VIS Student Card made by me. After you join VIS, go to the dorm you chose and sign up on their ID/Sign Ups Sheets. And then you are an official member of VIS.
Other:
Sometimes VIS also has School wide sleepovers, camps and pageants!
We have a program called VIS Sisters/Brothers (
www.dance.net . . .
).
The VIS Flower shop is up and running by Pamelaroyk (
www.dance.net . . .
).
VIS is a great, fun, and caring environment. We will try our hardest to make sure that once you join you will have fun and get to know people!
Who is Who?
Right now we are working on getting positions filled. So far we have our presidents and our vice president.
Presidents: Oranges & Plumeria
Vice President: Armwarmer
A Few End Notes:
All in all the VIS is a lot of fun, but it all has to do with your imagination! It is as fun as you can make it! Think up a dance or an activity, become a teacher, get really involved and you will have the most fun! Any other questions do not be afraid to ask!!
Some information taken from other post in VIS.
www.dance.net . . .
,
6 Replies to VIS Guide for Newbies

re: VIS Guide for Newbies
By
Anne



On Thu Aug 24, 2006 11:39 PM

Yay! Thank you Oranges, this was so helpful. I was a bit confused on what I was supposed to do.. now I know.


re: VIS Guide for Newbies
By
Armwarmer




On Fri Aug 25, 2006 12:08 PM

Yay Oranges! Good idea putting this in the welcome board.

Armmie

re: VIS Guide for Newbies
By
Alyssa



On Mon Aug 28, 2006 03:13 PM

Yay! Finally ;; all newbies can know about V.I.S and can now join more! Yay! Haha. Karma for you!

♥ Alyssa

re: VIS Guide for Newbies
By
dancergirl6


On Thu Dec 27, 2007 11:54 AM

wow thats amazing! thanks!
re: VIS Guide for Newbies
By
PassionDance
On Tue Aug 31, 2010 11:33 AM

Thank you so much for all this info! I was really curious about what VIS consisted of, and now that I know, I can go join! (Yay!!!)

Sof
Reply
Send
Watch
Draw