Forum:
Ballet / Pas De Deux

Revise:Are you jealous of your PDD partner?
By
ebrumalkoc



On Thu Jun 07, 2007 07:59 AM

Edited by ebrumalkoc (83844) on 2007-06-07 08:03:23 Forgotten to add picture..
Locked by ebrumalkoc (83844) on 2007-06-07 08:06:10 I want to add picture to the topic

Hello all DDNers!
I am here again with similar topic in this field

I posted similar topic about 2 years ago which called "Are you jealous your darling while doing PDD?" Someone can remember it.
I was jealous of my darling when I posted it but now I am not. Because my darling doesn't have any partner now, he has resigned from the stage and he is a teacher of the children now

What a good for me, yeahh?

Anyway I have chosen another way to ask this question to you. Are you jealous of your PDD partner when he/she dances anybody without you? Because we all know there is a harmony between partners and one of the partner doesn't want to dance another partner. So you can jealous of your usual partner

We know ballet discipline. We don't do anything sometimes if we aren't happy with our partners but I am asking your feelings.
Hope you understand my point

By the way, I would jeaolus of him if he dances another partner. This jealous things shouldn't be mixed with love jealous. It is all about dance, partnership..
Waiting for your comments about this...
Lots of love.
Ebru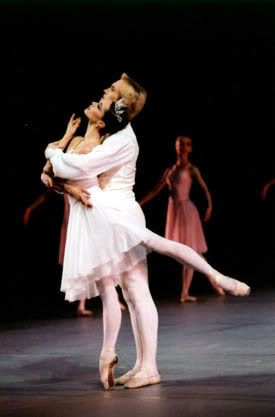 Reply
Send
Watch
Message locked, no more replies allowed