Forum:
General / Reviews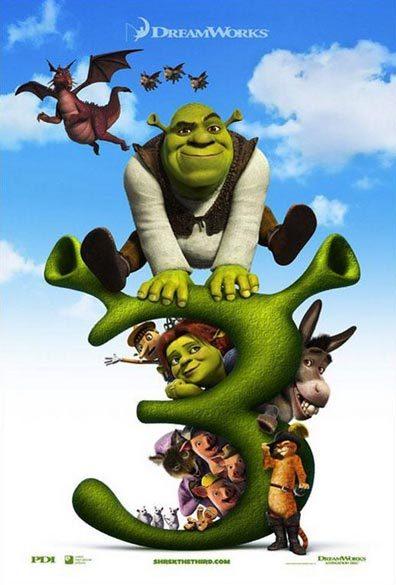 Reviews

shrek 3


By bronni



Comments: 3459, member since Sat Jul 16, 2005

On Mon Jul 02, 2007 01:17 AM


hiya,
has anyone else been to see shrek 3 i went yesterday and i liked it but didn't think it was as good as the first two
what did you all think ?
4 Replies to shrek 3

re: shrek 3


By ActingBunhead




Comments: 1883, member since Thu Oct 26, 2006

On Wed Jul 04, 2007 12:30 AM


yeah I actually saw it opening night. (not because we were excited to see it or anything, it was a spur of the moment type of thing)

i thought it was ok. It was funny in some parts, but the other 2 were definitely better. I thought the storyline for this one wasn't as good...but it's been a while since i saw it.

re: shrek 3


By dancetosurvive



Comments: 466, member since Sat Mar 11, 2006

On Sat Jul 07, 2007 10:30 PM


Yep defintely preffered the first one but this one was alright to. But the only time I really laughed was at the end and the pigs come flying in, "SAUSAGE ROLL!" Love it

re: shrek 3


By ChoCho




Comments: 4151, member since Fri May 13, 2005

On Sun Jul 08, 2007 07:10 AM


I thought it was ok. I laughed a lot during the beginning and the end, but not so much during the middle. I definatly prefer the first two.

re: shrek 3


By LeMusique




Comments: 4424, member since Fri Jun 23, 2006

On Tue Jul 10, 2007 12:44 PM


I haven't seen Shrek the Third yet.... but..... i heard it wasn't as good from a few friends. They said they only laughed in the beginning...and they just sat there shockingly sad at the end of it. I was kind of disapointed, I thought it would be good, but I think the first will always be my favorite!

MK
Reply
Send
Watch
Draw