Forum:
Arts / Artwork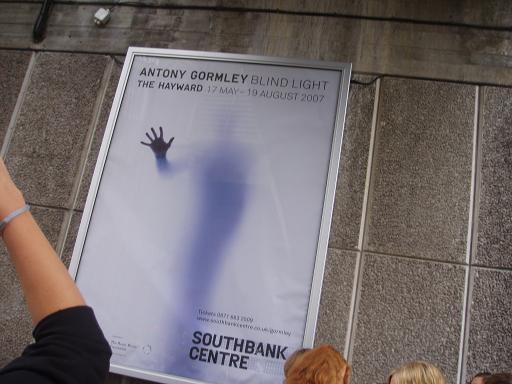 Human stencil photography? ideas please?
By
Tabby




On Sat Jul 21, 2007 06:37 AM

so, for my art assiginment we have to take a series of photographs involving the human body as a life sized stencil
e.g lying on a dry patio while being sprayed with water, when you get up, you are left with a dry body shape which can be photographed (an example the school gave us)
i'm totally and completely out of ideas!
anybody have an idea? i'm not too keen on doing the water one, as the school gave us that idea, and probably 99% of people will do that

can anybody inspire me?
2 Replies to Human stencil photography? ideas please?

re: Human stencil photography? ideas please?
By
alleycat




On Sat Jul 21, 2007 07:54 AM

You know how they tape up around bodies in crime-scenes?
Snow/sand-angels.
Mud-fights.
Sheet-prints. (eep, someone has been sleeping in my bed!)
A body landing in water, photographed the moment the water swallows a body. (difficult, i've seen it done with smaller objects, my brotherinlaw is a photographer)
A body pressing up agains glass, leaving a print, maybe in a shower, or those fat-prints little babies make.
Once (or twice

) when i was little, i got out of bed early, before my parents,l and played with butter. I left prints everywhere. How about babies playing in the kitchen, imagening that image a tired mum wakes up to when she sees a baby-shaped pattern of flour on the floor or something.
Good luck to you, it sound like fun!

re: Human stencil photography? ideas please?
By
poko




On Sun Jul 22, 2007 10:33 PM

Really fun....You'd need to buy one of those disposable painintg suits (or wear really old clothes), protective goggles/mask.

Lie on a large bit of paper, and let people throw splotches of paint on and around you. This way you can get differant colour, textures, etc.

Or how about having a sheet up, and a light, and having someone stand behind it, creating a silhouette?
Reply
Send
Watch
Draw