Forum:
General / dance.net sightings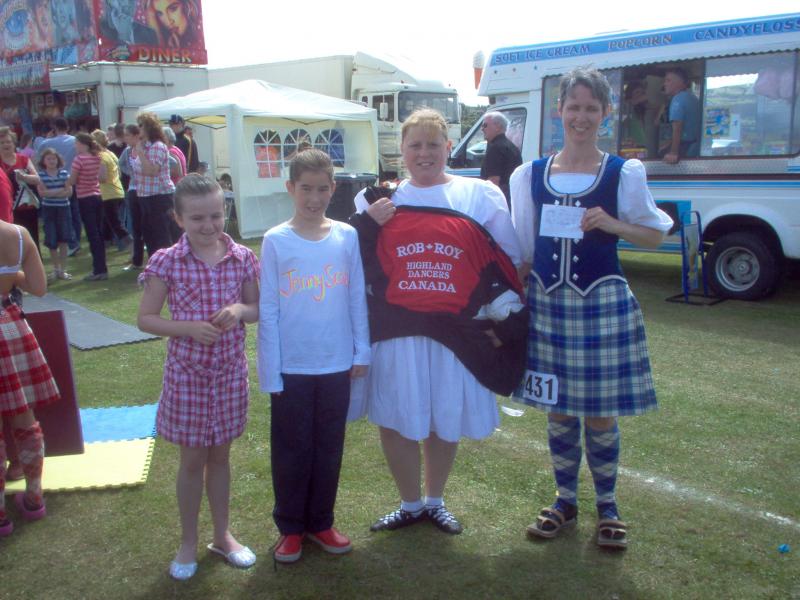 A Canadian & Scottish DDN Sighting
By
Catherine




On Sun Aug 26, 2007 06:14 PM

On our trip from Canada to Scotland to compete and perform I had the pleasure to meet some DDNers...
This is Emmababe, Jennyscott, Rob_Roy_Dancer (Me) and Hullachan99 at Inverkeithing Highland Games
This is also H99 and I with Gareth Mitchelson (4 time world champion and DDN member) at a dance workshop that he hosted for us
I was able to meet Elaine7 at Bridge of Allen Highland Games but we lost each other when the dancing was moved into a local school due to the rain. We were unable to get a picture.
To those of you who I was not able to meet, I will be back in 2009 with my niece and within a couple more years with the band again (I hope).
Catherine
2 Replies to A Canadian & Scottish DDN Sighting

re: A Canadian & Scottish DDN Sighting
By
Jennys_mum


On Wed Sep 05, 2007 06:09 PM

It would be good to see more dance net sightings especially from highland dancers.
Reply
Send
Watch
Draw