Forum:
General / Reviews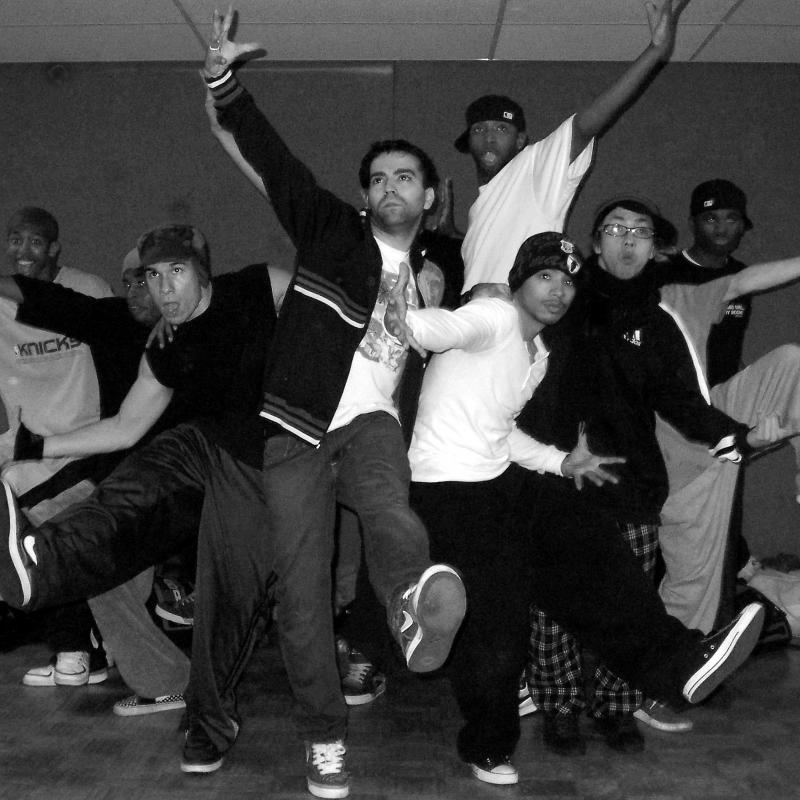 A Carnival of Events
By
DancerMagEditor


On Tue Nov 27, 2007 11:54 AM

New York, NY–For over eight years Carey Ysais and his team have brought the top choreographers and dancers together for what is, as it's title suggests, truly a carnival of performing arts. Whether it be modern, funk, hip-hop or even spoken word, Carnival has traveled the world bringing dance to the masses.
On November 6th, Carnival graced the Hiro Ballroom in New York City with more than 15 acts over the course of three hours. With the support of sponsors like Capezio, Broadway Dance Center and Zoo York, and talent agencies such as DDO, Clear Talent Group and Bloc in attendance, many consider this to be the dance event of the season. As one up-and-coming choreographer put it, "Oh my god, everyone is here! Kelly Peters, Luam, Bam Bam, Rhapsody…I'm freaking out!"
The performance and event aspect aside, Carnival is probably one of the best dance classes you can take; the floor is packed with New York and LA's most talented showing off their moves; vetted choreographer, Tweetie got on the mic to share her expertise on the subject of hip-hop, and the line up of choreographers showcasing works are known to be the best in the business.
Carnival regulars like Jamie J, Sheryl Murakami and Rhapsody James, once again, brought truly entertaining pieces to the event, while works by newcomers like Jade Zeller and Hollywood also made an impressive debut. But the routine that truly made this event worthwhile was Rebuilding NYC a piece co-choreographed, by Bam Bam, Angel Feliciano and Kelly Peters.
The collaboration and the choice in title, helped mark the beginnings of a New York-based movement that is making a huge impact in the dance world. Rebuilding NYC was a piece meant to inspire the stunted growth of hip hop in New York, where many believe is its birth place.
With about 32 dancers moving on and off the stage, and the dynamic talent of Bam, Feliciano, and Peters choreographing around the concept of dancers as Transformers, the piece dominated the show. At one point the audience screams were so loud you could barely hear the music. Rebuilding NYC wasn't just a two-minute routine used to showcase talent, it was a production piece. From music, to costuming, to performance, this could have easily held up at Radio City Music Hall. As one of Feliciano's dancer's, John Rua tells it, that's no accident: "A lot of work went into this dance, we were rehearsing several days a week, sometimes until two or three in the morning."
The routine flowed naturally despite the obvious differences in choreography styles. Bam's set was, to put it very simply, sexy. Fluid even. Watching him and his dancers perform is almost voyeuristic; like you're watching two people make love. Peter's choreography brought a heightened sense of musicality to the stage. He makes you hear music in a way you wouldn't be able to on your own; illustrating phrases so beautifully and so meticulously that you can't help but feel that his vision is the right vision; the way the artist intended an audience to see it.
For me, the apex of Rebuilding NYC came during Feliciano's portion. He has such a commanding sense of the audience. Like little children seeing snow for the first time, we were all silent and wide-eyed, waiting to see what would happen next. It was the type of performance that makes you remember the first time you saw dance and realized that you loved it and would love it forever. Some people use theatrics to subdue inferior technique. Feliciano refuses to compromise his vision; using only the most talented and most dedicated to create a visual euphoria, a true high-definition performance. You don't just see Feliciano's productions. You feel them.
Rebuilding NYC left me eager to see more collaborative pieces from these three talented choreographers. Although we may not get that until the next Carnival, all three are teaching open classes at New York City's top studios: Alvin Ailey, Broadway Dance Center, Peridance and Steps. You can find out more about Angel Feliciano, his projects, and his dancers by visiting
showthemovement.com
.
For more information on Carnival visit
choreographerscarnival.com
.
Written by: Joey Lico (all rights reserved)
Reply
Send
Watch
Draw