Forum:
Arts / Image Editing - Requests

Can someone...beautify these a little?
By
Theresa




On Thu Feb 21, 2008 03:25 PM

Locked by Theresa (28613) on 2008-02-21 18:02:33 got a couple of people on the case - don't need 1,000 copies of every picture! :)

So on Sunday, I went to a book signing, and I went to a CD signing this afternoon, and I actually got to meet the people both times, and James and I got to have our pictures taken with them!
Can anyone beautify these a little bit for me?
In the first picture, my skin looks a little uneven, and in the second one, I've got my head held kind of funny, and it looks like I've got a bit of a double chin.

I'd like to send these to my mom, but I don't want to send her pictures with me lookin' a hot mess!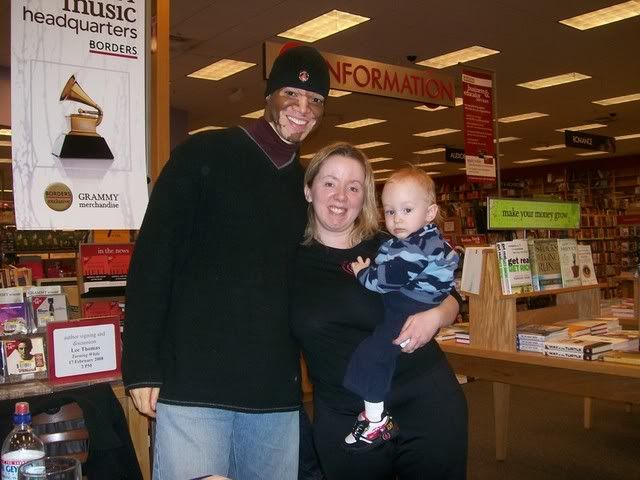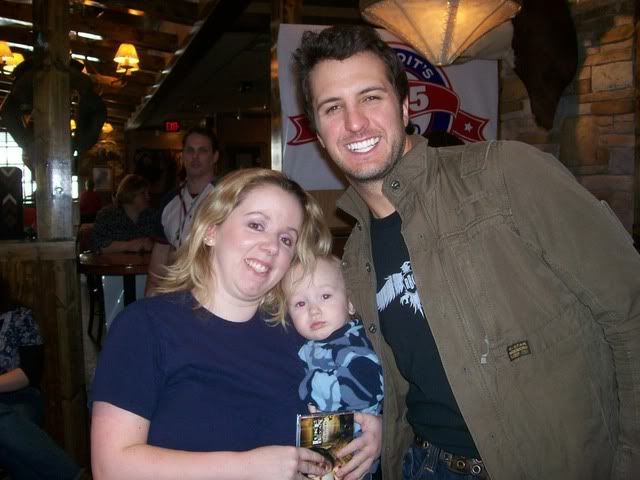 So, I don't want collages, or black and white, or anything fancy. Just a little general beautification would be nice!
If you'd like to work on them, but you'd rather have them full sized, PM me, and I'll email them to you!
t
1 Replies to Can someone...beautify these a little?
Reply
Send
Watch
Message locked, no more replies allowed