Forum:
Advice / Beauty - Makeovers

back to blonde!


By EatSleepNDance



On Wed May 14, 2008 08:27 PM

Back in October of '07 I started dying my hair brown, from my natural ashe/dirty/"dishwater" blonde.
Well, lately I got to thinking.. it's almost summer, I'm going to school at the beach next year... maintenance on artificial brown hair is going to be pretty tough with all the sun exposure... soooo I DECIDED TO GO BLONDE.
My inspirations were Lauren Conrad's color.. (namely her color in this picture):
and Jenny McCarthy's cut: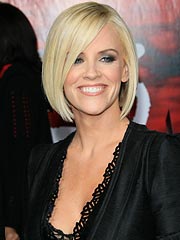 and I must say, I'm very pleased with the result!
I've never had hair quite this short, so I'm anxious to see how it's going to work with the whole dance thing, haha.
buuuut. let me know what you think!
sorry I don't have very good pictures of it right now.. I'll get better ones soon. I've also included a picture of what it looked like just a few days ago (sorry, I'm with my brothers in the pic, haha)
6 Replies to back to blonde!

re: back to blonde!
By
Dance_Force


On Wed May 14, 2008 08:31 PM

Wow you look beautiful Nice choice with the color and cut. It looks amazing on you

re: back to blonde!
By
freestysteff


On Wed Jun 11, 2008 02:45 PM

what a tansformation...! aboslutely gorgeous!!!

re: back to blonde!
By
dancing_emma17


On Fri Jun 13, 2008 05:12 AM

gorgeous! the colours beautiful and the cut really suits your face

x
re: back to blonde!
By
liss90
On Sat Jun 14, 2008 07:05 PM

soo pretty! Do not be concerned about dancing with short hair..I think that works very well for some people. If you are performing a contemporary piece for example, you can loosen up and throw your hair around and it really works in some cases. If not, there's always bobby pins(:

re: back to blonde!
By
blochpointesallt



On Sat Jun 14, 2008 08:16 PM

I chopped my hair off to chin length last August. I had to do some creative bobby pinning for ballet, but its grown a lot since then and is now shoulder length. Which one in that picture is LC?
Reply
Send
Watch