Forum:
General / Hip Hop / Locking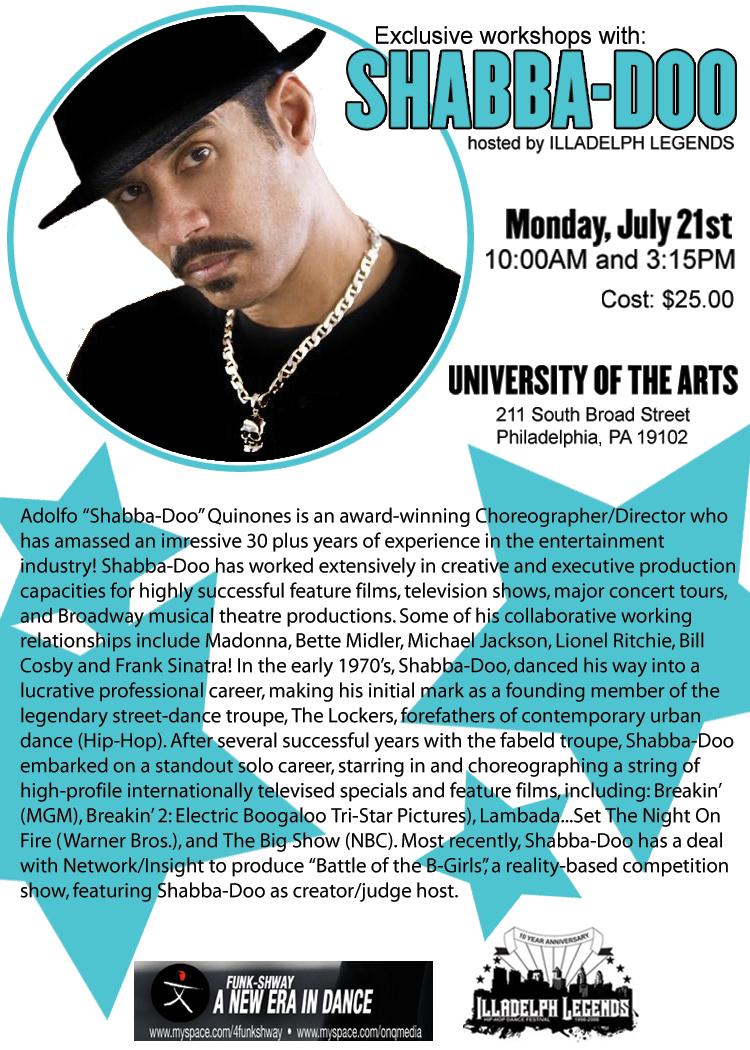 Locking

EXCLUSIVE SHABBA-DOO LOCKING AND WACKING WORKSHOPS @ ILLADELPH HIP HOP LEGENDS MONDAY JULY 21st


By midnight22 Comments: 42, member since Sat Aug 27, 2005

On Sat Jul 19, 2008 11:52 AM


Illadelph Legends of Hip Hop Festival Kicks off its 10th Anniversary with the exclusive presentation of Funk-Shway:The Power of Dance Workshops and Lecture conducted by one of the Original members of the Soul Train Gang, founding member of the Original Lockers, star of Breakin 1 and Breakin 2............Adolfo "Shabba-Doo" Quinones on July 21st!!!!!!

For Additional Details, please go to

rhpm.org

Spread The Word and See All There!!!
Reply
Send
Watch