Forum:
Arts / Photos - Members

Pride Prom 2011


By Damhnait




On Tue May 03, 2011 01:01 PM

Edited by Damhnait (177844) on 2011-05-03 13:08:10

On Saturday I went to an equal-opportunity prom for everyone to attend: gay, lesbian, straight, transgender, bisexual, everyone. It was a dance for men to bring their boyfriends and women to bring their girlfriends as well as boyfriends and girlfriends going together. Me and a group of friends, mostly LGBT club members at my college, all went and though the turn-out wasn't spectacularly large, there were still a lot of people there. Everyone was able to express who they were. Some girls were wearing suits, some boys were wearing dresses and make-up, and no one cared. Everyone could be themselves.
I didn't do much dancing, I was never really a social dancing type of person, but while I was there I couldn't help but feel amazed at how themselves everyone could be, and I only wish the rest of the world, outside of that college cafeteria, would be as accepting of the differences every person has, whether they're outward differences or inward.
But as well as all of that, this dance had another importance for me. It was my first dance with my new boyfriend. And I flat out warned him before we left that I do not social dance, but I still enjoyed spending the night with him in formal dress. My best friend since 6th grade was there, too, with her boyfriend and I just had a total blast that night.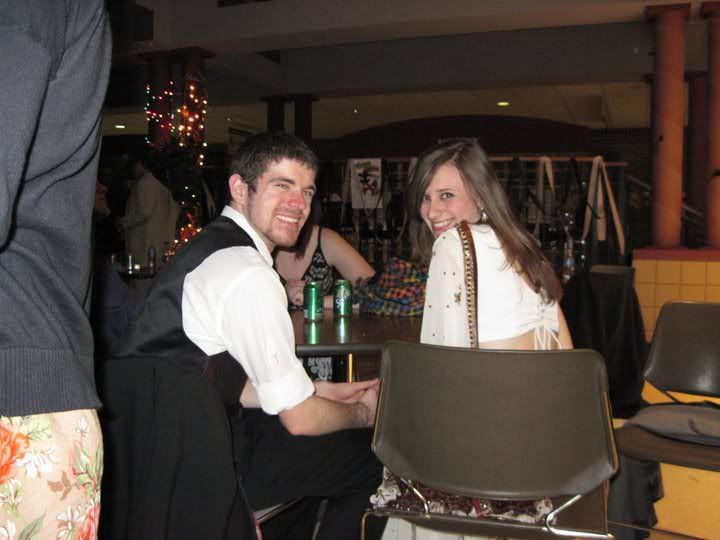 Reply
Send
Watch