Feature:
Music / Music & Songs
Turning the record over
By
Articles
On Mon Oct 17, 2011 11:33 AM

Edited by Articles (242586) on 2011-10-17 11:36:54
Edited by oz_helen (35388) on 2011-10-17 18:40:04 fixed link

By Katie Hale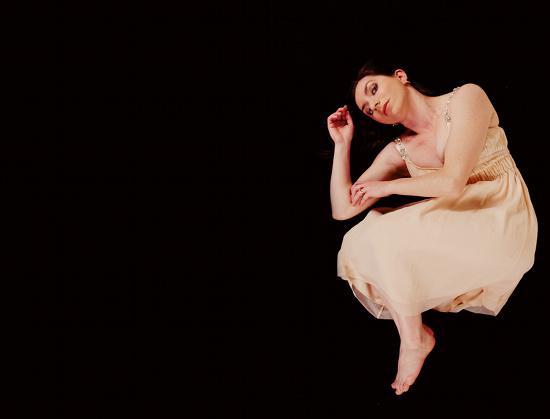 Releasing an EP is challenging enough for any artist, but for Helen Perris it is an 'all or nothing' gamble as she turns to crowdsourcing to fund her project.
Turning the tried and tested method of signing to a record label on its head, Perris wants to incorporate her fans into the EP release and reward them along the journey for their support.
Using the crowdfunding site Pozible, Perris will launch a 46-day campaign starting on the 17th October to publicise her EP 'Flesh' and attract enough support to reach her funding target of $1500.
And she plans to exhaust all avenues to get the word out there.
"I can see a twitter hashtag, I've got my Facebook fan page so I'll be linking to the Pozible site there… and I've got my websites as well," she says.
Another positive about using crowdfunding, Perris explains, is that the fans become part of the production process and receive thank-you gifts for their support.
"I want to thank everybody who is supporting me by giving them something in return… nice things that I think people would like to have but it is all connected to the music and connected to the project."
But Perris admits that if her target isn't reached and she doesn't receive the funds, her EP will not eventuate.
"The scariest thing about it is if I don't reach my funding target I know that I cannot actually afford to have the EP manufactured," she says.
Describing her style of music as "suburban-indie-piano-pop-with a cabaret bent," Perris relays how her music is a reflection of her life and is influenced by artists like Tori Amos, Sarah Slean and Amanda Palmer.
"It reflects my life; it's stories about where I live and things that have happened in my life, and love and loss, and love in all different kinds of forms"
With two of the five songs co-written with lyricist Tig Woods, 'Flesh' is about "love and life" and the experiences that "make you a stronger person."
"Flesh is very raw, and I feel that I'm pretty raw as an artist because I'm just starting out. It's about beginnings and about looking back at where I've come from – you know going from the seven pounds of flesh as a baby to being comfortable in my own flesh now; it ties it all together."
Growing up in the Queensland town of Bundaberg, Perris' musical upbringing was unique and varied.
Classically trained, Perris recalls on her early childhood exposure to 50's, 60's and 70's music, including the likes of Elvis Presley, Leo Sayer and ABBA.
"I didn't actually hear a lot of modern pop until I started dance class," she says. "Then we got FM radio when I was 12 and we didn't get Triple J until I was 17."
She recollects how listening to Triple J challenged the way she saw her own music and the way she played piano.
"The year we got Triple J was a real eye opener for me because I suddenly realised there was a lot more kinds of music out there… To now see my instrument used by people like Ben Folds in a totally different way; that made me stop and think how I could use my instrument."
Perris believes that her songs in the near future could also feature on Triple J's 'Unearthed' after she manufactures the EP.
She says that crowdfunding through sites like Pozible could change the industry by making music more accessible for upcoming artists.
"It's hard to get gigs unless you've got something physical that's been recorded so it's a big leap into the industry to finally have something that you can show people that is of a professional level."
Describing how she felt when Amanda Palmer praised one of her own songs, Perris says that the support and praise that she has already received has been great.
"There is no way I can do my entire project on my own without at least partial crowdfunding," she says.
"Everyone's been really positive, so yay! It makes me really happy because I'm really proud of the music that I've created, and I just really want to share it."
If she reaches her funding target, Perris plans to go into the studios in early January 2012, with the EP set to be released late March.
You can help Helen Perris reach her Pozible campaign target at
helenperrisflesh.pozible.com
and also hear her music at
www.helenperrismusic.com
Reply
Send
Watch