Forum:
Arts / Photos - Misc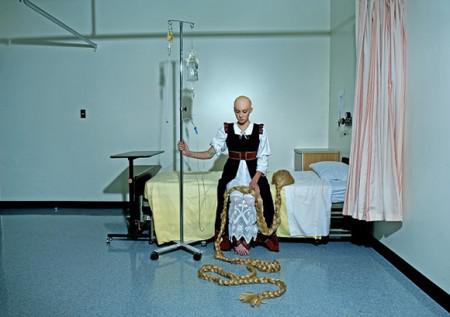 Photos - Misc

Fallen Princesses (karma: 1)
By TheatreDanceNerd

Comments: 128, member since Mon Mar 26, 2012

On Wed May 30, 2012 02:36 PM


Edited by TheatreDanceNerd (247730) on 2012-05-30 14:47:25


www.fallenprincesses.com . . .

This is the website for Dina Goldstien's "Fallen Princesses" series of pictures...I thought it was amazing. The Rapunzel one (pictured above (hopefully)) almost made me cry.

Please, just check it out, because I think the pictures and concept are amazing.

Please give your opinions!
2 Replies to Fallen Princesses

re: Fallen Princesses


By Sakura_Efreet


Comments: 707, member since Fri May 02, 2008

On Wed May 30, 2012 03:35 PM


Edited by Sakura_Efreet (195729) on 2012-05-30 15:36:12


Oh wow! These are amazing! I love the concept and idea behind the photos.

If you really want to be deep about these pictures, these are (mostly) real life situations that women go through. When we are young, we imagine ourselves as glamorous princesses, just waiting to be whisked away by our princes, our knights in shining armor. But these pictures showcase the reality of life, especially for a woman in various western cultures.

Personally, my favorite photo is the last one, of Pocahontas.

re: Fallen Princesses


By Sarahdncr



Comments: 634, member since Wed Jul 29, 2009

On Sat Jun 09, 2012 06:51 AM


These are a hoot! I have not laughed so much in a long time.
Reply
Send
Watch