Feature:
Ballet / Ballet - General

Inspiration #10: Davis Robertson and Helen Heineman (karma: 1)
By nycsylph




On Fri Jul 06, 2012 12:38 PM

Edited by Sumayah (204191) on 2012-07-06 12:48:06 fixed a mark-up code that went awry...
Edited by hummingbird (128773) on 2012-07-06 13:04:03 Featured.
Moved to Ballet - General by hummingbird (128773) on 2012-07-06 14:27:14 Moved :)
Edited by nycsylph (206174) on 2012-07-06 14:36:45
Edited by Sumayah (204191) on 2012-07-07 23:31:15 Seeing if I can edit both parts together...
Edited by Sumayah (204191) on 2012-07-07 23:34:08 Editing it together didn't work, added a postscript so people will read on.
Edited by nycsylph (206174) on 2012-07-08 19:53:18 edit
Edited by nycsylph (206174) on 2012-07-12 17:35:50 edited email address

Hello DDNers!
Okay, completely jazzed about this interview! While the last one I conduct is always my favorite, this one is super special. For starters, I fulfilled my promise of getting you working! Yes,
job offer below!
No, I am not telling you where! Self-initiative will be rewarded, and that's all I'm saying! Secondly, I had the distinct pleasure of conducting a dual interview this month. Prompted by Helen Heineman and Davis Robertson sharing a bill at The New York Live Arts, DDN became the beneficiary when the pair agreed to talk with me. This double-whammy interview is loaded with mojo and information since it's the one I wished could have gone on forever, and by the looks of things, it almost did!
If you're asking yourself why I felt that way, I will tell you. Simply put, Helen Heineman and Davis Robertson are endlessly entertaining. They're the kind of people that you'd like to be placed next to at a dinner party, but never are. The kind that you stand in line to meet, only to be told they left out the stage door. The kind that leave us better for having been in their presence. If I found myself in an elevator with either one, I'd covertly push the "off" button, disingenuously disavowing any knowledge as to why we became stalled in between floors – all so I could spend a few more minutes speaking to them. And I will disavow that statement if asked!
Both indulging me by answering a barrage of questions, I just kept firing away all so you could be better prepared for your excursion into the exciting world of professioinal dance. The interview was conducted at Mr. Robertson's office at The Joffrey School. Once there, I learned it was formerly Mr. Robert Joffrey's office, yes,
THE
Mr. Joffrey. A chill passed through me upon receiving that bit of news. Duly humbled, I felt very grateful and fortunate to be doing what I was doing. Glancing around I was struck by a poster on the wall. A photo of Robert Joffrey and George Balanchine, the two giants looked on as I spoke with the very talented duo. Deciding to keep the two interviews separate, I made that decision based on their bios which read like a who's who in the dance world! Figuring each had a story and a half to tell, I let them speak individually.
So before we begin, please take a deep breath, get a bagel and cup of coffee, and stay awhile. I promise it'll be worth your time.
Helen Heineman was a soloist with Nederlands Dans Theatre and the National Ballet of Washington and a principal with the Harkness Ballet and Les Grands Ballets Canadiens. Trained at The School of American Ballet with Maria Swoboda and Sybil Shearer, she has choreographed for the Harkness Ballet, the Boston Ballet's Choreographers Series and the Richmond Ballet. Recently her works have been performed at the Joyce and the Miller Theatres by Fugate/Bahiri Ballet NY and are in that company's repertoire. In 2007, three of her ballets were presented at the Jacob's Pillow Inside/Out series and in 2008, her work was presented for a week at Joyce SoHo. She is the artistic director of Viewpointe, a chamber dance group made up of dancers trained in the classical idiom, who also excel at contemporary movement. Over the past few years, Viewpointe has presented performances, showcases and workshops in the New York City area. In June of 2010 she will have her work presented at the Inside/Out Festival at Jacob's Pillow, and in July she will be a resident at the National Choreographer's Innitiative in California. Complete bio can be viewed here:
www.helenheineman.com . . .
Q: First, thank you so much for agreeing to be interviewed for Dance.net. I'd like to begin with my usual question, which is whether it was your idea to take ballet classes or somebody else's?
A: When I was five, I was in the midwest and sent to one of those rhythm and clap things. All the kids wanted to run and hide under the piano, except for me. I was really mad because I really did want to learn to dance. So my mother sent me to Sybil Shearer, one of the very great modern dancers, who happened to live near us in Highland Park. I ended up studying with Sybil from seven up until I was ten. At ten, we moved to Rye, New York, and I wasn't sure I wanted to continue to dance because I didn't have Sybil, and there was no one like Sybil. Well, when Sybil heard that, she was furious and said, "She's got to dance!" She sent me to her great friend, Muriel Stewart at the School of American Ballet, so I went to the School of American Ballet, and once you start on a professional pathway, it takes something to pull you off. Nothing pulled me until I had been professionally dancing for 15 years so I just kept with it.
Q: And to get into the School of American Ballet, was there an audition process? Or was it because you knew someone?
A: Well, I knew Sybil, and Sybil knew Muriel, and so I went to Muriel's apartment. [laughter] and I hung onto her bookcase …
Q: There you go! [more laughter]
A: ... and did a little bit of dancing. Sybil was an extraordinary modern dancer. She had a great sense of technique so we definitely learned the positions. I had some idea of how to think about ballet, although ballet at that point was the enemy. Right?
Q: Oh, exactly!
A: My teacher had been a modern dancer, but once you go into Balanchine's house, it's hard to leave. [laughter]
Q: Did you ever get to meet him?
A: Yes.
Q: You did. What was that like? I always think I would have just fainted.
A: Yes, well, he was very businesslike in a pleasant way, but he was also terrifying because of who he was. In fact, I have a story that illustrates that point. I have a checkered past because I danced for many, many, many years before I stopped and went to law school. I was finishing law school, in New Haven, and went to have breakfast. I opened a newspaper and saw that Mr. Balanchine had died. That was for me the very first time in my life that I truly understood that I was going to die someday. If Balanchine could die, than I could. [laughter]
Q: Wow, that is some impact!
A: Yes, he came to work with us at the National Ballet on
The Four Temperaments
and
Serenade
. It wasn't like he taught it to us or was there a lot, he came to look and say a few things. He inspired us.
Q: I see. In terms of the school, and I know it's very competitive, but did you get a sense at any time that you were good? I keep asking this question, and everyone keeps saying, "Nope, not really!" It's hard for me to believe that you really can't tell.
A: The School of American Ballet was then atop Schrafft's, and I was someone who didn't get really thin until I was a post-adolescent. While I wasn't heavy, I wasn't skinny and again, Schrafft's was downstairs. So in between classes, we'd go for coffee brandy ice cream. I think I grew up an age when there was nothing to prevent the goal of ultimate skinniness. We didn't know about anorexia, nobody cared, so it was just fine to want your dancers to be very skinny. Consequently, I grew up with a tormented body image. And that said, I didn't know until later … until I joined a ballet company that I was good. And that I was good at doing dramatic roles. I think I knew that, but did I ever know at the school?
Q: Yes!
A: No, never! [laughter]
Q: Well, there you go! So this sense of drama that you possessed, did the school teach you how to be artistic? Or was that later developed when you joined a company?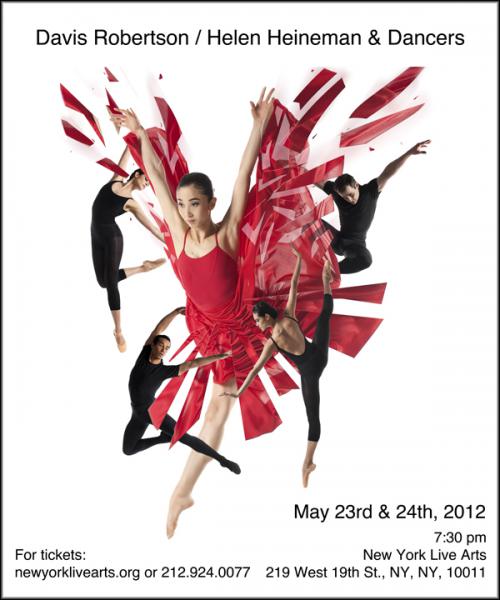 A: That's a good question. I'll tell you one thing, the school set me on the road to being a choreographer because when we were little tiny kids there, Mr. Balanchine was interested in lab and notation. Because he was, he decided he was going teach us lab and notation which was ridiculous because we weren't going to learn lab and notation, but we had an assignment to make-up sixteen barres of movement and then figure how to notate it. I had so much fun figuring out those sixteen barres of movement, that I figured I was going to like choreographing one day. So something got started in that respect, and Sybil Shearer, my first teacher, was all about the soul of dance and musicality. Of course, the school was all about musicality. I mean, that is the art … music. So that part got refined in all those years at the school. I think I was on the road to being familiar with the art of dance before I left the school, but I then went to study with Madame Swoboda, who was a completely different kind of teacher. And I joined the National Ballet in Washington, and Freddie Franklin was a completely different kind of director, so all of those influences came together and at the point I thought, well, okay, I can dramatically dance! [laughter]
Q: The other thing I wanted to touch on is your experience with the Nederlands Dance Theater. Did you work with Jiri Kylian?
A: No, Hans van Manen and Ben Harkarvy. That was one of my very first jobs. That was an amazing experience, and an interesting one. Nederlands Dans Theater at that time was all about anomie, the opposite of what you're talking about. And one of the most interesting pieces I did was to music by Ligeti. We stared at the audience; we gave the audience blank faces.
Q Really?
A: First, we came down in green canvas bags, sitting with our coccyges just about to slam into the floor if anything broke. We got out of these big bags, and what was going on in the pit was so interesting. They were playing the piano with scrub brushes, they had marbles … it's the sort of thing that's probably familiar today, but we'd never seen it. So we're doing this ballet, and we're leaning over the pit. Ben Harkarvy was very interested in lightness in ballet, and Hans van Manen was very interested in being into the floor. Pleasing both was very interesting! We toured an enormous amount—every day. We would rehearse in The Hague. Take class in the morning and then get on the bus and go to Eindhoven or somewhere, perform and come back in the evening. I had come from a world of
up on your toes,
so it was very difficult for me get van Manen's
into the floor.
Now as a choreographer, I totally want dancers to be into the floor and I sometimes think this is Hans' revenge. [laughter]
Q: Because it changed your style of dance, did that influence your choreography? In other words, how much were you thinking about being something other than a dancer at that point?
A: I wasn't. I was in Harkness …
Q: Now when did you go to Harkness?
A: I went to Harkness in 1971 or '72. I was there a few years before it closed, and that was the way people really should choreograph. In fact, Davis and I were talking about this the other day. I was in Harkness and there was something I wanted to see in dance. I was tired of angry pas de deux. I was so sick of alienated lovers. I wanted a happy pas de deux! I just hauled my friends, Zane Wilson and Linda Dibona, into a studio one day and said, "Could you please do this with me?" I ended up choreographing a ballet that got performed at the Harkness Theater here in New York, and it was an enormous success. Zane and Linda took it on tour. Margot Fonteyn saw it and wanted to dance it. She was at the very end of her career, and I don't know whether she could have done it, but it was a great, big success. They wanted me to come do a choreographic workshop at the Royal Ballet, but I dancing. I wanted to dance, and so I couldn't do it. But that was a great experience because they were my friends, and I didn't have to prove anything—the director of the company was a friend. It was the way you should start to choreograph so I'm so grateful that even though I took a long break, it was always there. I never listened to a piece without choreographing it.
Q: In terms of choreography, do you have a set idea in mind that has inspired you? Or is it really the music that's the starting point?
A: No, every time it's different. Sometimes I just walk by a room, and see people doing this [poses in casual position] or this [leans a bit] I see somebody and I want to see that again so I ask dancers to do that. And then that makes me think they should do this out of that, and then all of a sudden I have something, but I don't know what the music is. So now I have to go look. Sometimes I try baroque, and then I'll try something contemporary. At other times, I'll hear a piece of music that I just know that I have to do something to, and that's easier in a way in building a dance. One of the pieces we're doing at Live Arts, I put together the ballet and the score and there were times I just wasn't sure. I'd think, "Why is this here instead of there?" I realized it's here because it belongs here and not there.
Yes, it's that feeling of belonging, even in life! Now in terms of your dancers, having been a dancer, how do you go about choosing them? The reason I'm asking is that I'm very concerned about these young girls taking classes and classes and classes, but never receiving the information that will take them from the classroom to performing. So what do they need to do to get chosen, to catch someone's eye? [b]

A: Well, you've got to be able to move. It's the kind of thing that Davis is doing with his kids. You've got to be able to move in a variety of ways, and you've got to be able to learn quickly. I've had two major injuries come up in regards to these performances. I've had to put replacements in there, and they had to learn very quickly. Now a smart dancer who doesn't dance well is not much use, but someone that dances well and is smart is in very good shape. I think you need to learn to listen to someone telling you how they want it done, and take that and put it into your body. And you have to be a creative mover because sometimes a dancer will fall down, and I'll say, "I love it. Do it again!" I also want them to move in a way that inspires me.

[b]Q: Basically, they could start practicing what you're saying in the classroom by really listening to teachers …
A: Absolutely.
Q: … and by really dancing. Not just marking things.
A: Yes, it's amazing how different the experience is with difference dancers. And choreographers have to learn how to work with all kinds of dancers, but I think that you're right that paying that kind of intense attention which is what you're talking about—putting it into a context and not just working on being able do three pirouettes because the latter is what dancers really want. We want to be able to do three or four pirouettes. And there's a great pull towards that. Sometimes in rehearsals, my dancers will be off in the corner doing pirouettes, and I finally say, "You know what? No gum and no pirouettes!" [laughter] So have a context that is bigger than class. Hear the music as if it's something you're going to dance instead just the background to the combination.
Q: I don't know how you hold your auditions, but is there one thing a dancer could do that would make you never want to see them again? Something where if you saw them, they'd have this big red X in over them?
A: I have a terrible thing to say to you.
Q: Go ahead … let's hear it!
A: If they don't have good feet and they don't have good legs, and they don't have a fluent style. But I would like you to know that I have dancers right now who don't have those things and I'm working with it. But if you ask me if in an audition what I wouldn't choose, that would be it. On the other hand, if someone can't move, that's a killer. If someone goes like this [poses endlessly with arms in fourth, staring over fingertips], I know I can't work with them.
Q: So that's the cutoff. So learn to move, learn to connect the positions. The way I phrase it is that ballet is a language, and while you can emphasize certain parts of a sentence, it's the totality that's important.
A: Right.
Q: Okay, so the next question is, where do you get your dancers? How do you find them? This is more information that the young dancers on DDN need to know.
A: I get them from their friends. I have held a couple of auditions over the years, and I've gotten a couple of good dancers, but generally, I get them from referrals. A number of my dancers work at the Met. When I just had a dramatic disaster, I called Davis, several other people, and asked every one of my dancers if they knew anyone. If I'm getting short, and I'm getting short right now on girls, I will start saying to people, "I need some good girls." Prospects will then come to a rehearsal. I'll ask them to do something, and I'll either ask them to come back, or I won't. And sometimes, it's very, very difficult to find dancers, and at other times you realize there are plenty, but it's feast or famine. And it's so hard for them. I guess what you have to tell your audience is we live in the era of freelance dancers in a way that we never did before. We used to have four ballet companies in New York, and now we have two and they're closed—essentially. So the good news is that many more people are choreographing today than they did 10 or 15 years ago. People can make a living or sorts, by working for several different choreographers, but that's a model that hasn't absolutely been absorbed into the expectations. And that is what makes the kind of thing Davis is doing so important. If you're going to freelance and work with three or four choreographers, you're going to have to be able to do what they want. You must be flexible.
Q: Now is this where something like attending a summer intensive or working at a different studio would help? Would that gear somebody to a different style or learning different variations?
A: Boy, that's a good question. First, I think very good ballet dancers can do it most of the time. If you're a good ballet dancer, and you're musical, you can pick up a variety of styles. Especially if you're intelligent, and most dancers are intelligent. That said, I don't know who gives workshops on artistry. Susan Marshall does something extraordinarily interesting. She's a contemporary choreographer, and she works on improvisation which is something different than what Davis and I do … for the most part. I don't know, Davis, when you think about your summer program, what do you think?
(Davis) A: Well, Robert Joffrey wanted versatility from the beginning and so branching away from that foundation, I've tried to create a 21st century vision of what his was. He looked very carefully at what was going on at the time, and understood that Lucia Chase and ABT were going to take the classical dancers, and George Balanchine and NYCB were going to take the neo-classical dancers. The real modern dancers were going to José Limon and Martha Graham and so he had what was left. Consequently, he had to create something very special and he fortunately had a multitude of interests and then introduced into the world—I believe, and I'm certainly biased—but I believe he introduced into the world what we now see me permeating the majority of dance companies. I think American Ballet Theater is the best example. If you look at the change that they undergone, from doing completely classical works by Tudor into a season where they do Ashton's
The Dream
Kurt Joos'
The Green Table
and Aszure Barton. That's a Joffrey program. I mean, Kevin MacKenzie is an ex-Joffrey dancer. They are all over the place and it's a philosophy that makes sense. Now the aesthetics in certain places vary, but really, what I tell my dancers you can no longer consider yourself a modern dancer, a classical dancer—you're a dancer! You better be able to do it all. If you can't do it all, you're not going to be able to work. From the top to the bottom. Sylvie Guillem and Baryshnikov changed the classical world to this. They went from being the absolute paramount of classical dancers to the absolute paramount of contemporary and modern dancers. So there is no longer acceptable prejudice or pompousness in any field of dance. You have to accept it all, you have to be willing to do it as best as you possibly can, and any dancer, in my opinion, has to be an artist first.
You know, I love this photo here. [points to poster on the wall] It's George Balanchine with a young woman, and the man watching on is Robert Joffrey. They had such a wonderful relationship. And the other man that Balanchine is showing what to do is Luis Fuentes. Here you have two generations sharing with one another. And they were wonderful friends. George Balanchine gave Joffrey ballets when Harkness split, at no fee, so he could keep this company going. Here's the moment that I see in history, where everything changed. The have of the dance world, the absolute have of the dance world, and George Balanchine saw the power of the future in Robert Joffrey and wanted that to continue. And I think that is such a beautiful, beautiful idea. It's not about any individual, it's not about any piece, it's about the art, and that's the important thing for a student to learn. Balanchine's technique, or style, his approach was what revolutionized the dance world at that time, and I think Robert Joffrey's philosophy is what revolutionized the dance world. And like Helen was saying, I think dancers now have to understand that you have to be an artist and an intellectual.
(Helen) A: And you have to be able to find work. You have to be fleet of foot and mind, and you have to take the subway all over the place, and haul those dance bags. Sometimes looking at my dancers, I think what a very difficult, difficult, difficult life. What energy they have.
Q: Well, actually, I think it was really Balanchine that got dancers moving.
A: Yes.
Q: Right? It was always beautiful, but before then it seemed to be …
A: ... static pictures. Well, the Russian teachers at the school always said, "Picture, dear!" [Helen hits pose to demonstrate staying still]
Q: Yes, and he came along and changed it into moving pictures! [snaps fingers briskly]
(Davis) A: And it's still the fastest thing around. [laughter]
Q: Yes, it's ridiculous how fast. Somehow watching it, you get a sense of the speed, but it's not until you try it that you find out just how rapidly they're moving.
Q: And you know what else? Dancers have to be musical. By that I mean, that if you say to them that I want that done in a Balanchine tempo, I want it before the beat. It's the dancer that can do that. I have had a couple that were outstandingly musical, and boy, did I love them! They didn't have feet, but man, did I love them because I could count on them to know how it all fit together.
Q: Yes, I agree, and agree it starts in the classroom. They could be working on this all the time, every day, rather than have it all thrown at them like a pie in their face. Okay, so you get your dancers basically from referrals, people you know. Is there any advice you can give as to how to get in that inner circle?
A: You know what, any good dancer should call me, or email me! In fact, it would be great to do that. To have a service where I say what I want, maybe your service! [laughter]And they just email me. My email is arabesk@aol.com or hheinemanh@gmail, and at Viewpointe I really am. I'm on Viewpointe, so they can just email me, with their resume, photo, and a video link to Youtube. Just tell me a little something about you, and I'll probably say to come in and let me see you. And if I don't, it's because I can tell from what I've seen that it won't work. Yeah, but call me! Put that in the interview! [/b] [laughter]
Q: Oh, it's definitely going in! Call her! [more laughter] I also wanted to ask you as to how to make intelligent decisions along the way. You said you were focused just on dance, then you became an attorney, and then you became a choreographer [laughter], does it help how you present yourself within the company in terms of networking and not making enemies? How should a dancer go about doing that or am I making things seem too premeditated?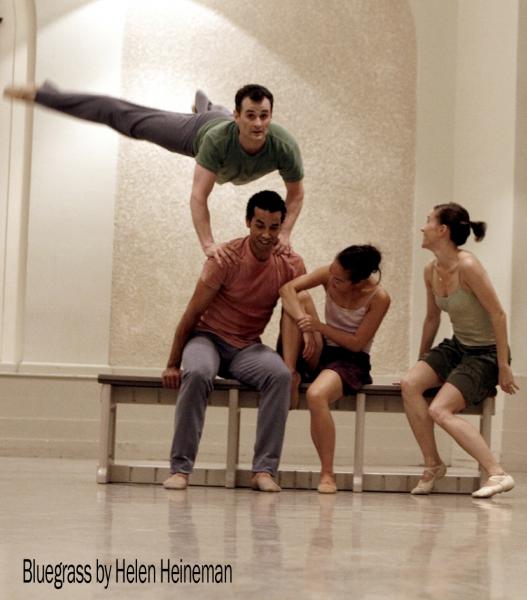 A: No, I think, in terms of being a choreographer, my leaving the danceworld was my way of shooting myself in the foot! [laughter] A couple of years after Harkness folded, I realized that as much as I loved to choreograph, and I was doing some choreography, I couldn't be a wandering freelance choreographer. Being a choreographer is incredibly lonely. And I think this is something that people don't think about. If you're a choreographer and you go to set a ballet on a company, not your own company, but you're now the wandering choreographer, and dancers are not your friends. My dancers are not my friends—we're friendly, but they do not want to be friends and so if you're in a strange town, it can be a very lonely activity. At that point in my life, I knew that I needed to figure out a way to earn a living. I knew that I that particular stage, I wasn't brave enough or devil-may-care enough to carry on and go off into the world. Plus I was also starving for intellectual—non-dance intellectual—experience. So one day I was talking to my sister, whose beau was a lawyer, and they said why don't you go to college and law school? Well, it just seemed a piece of clothing that fit. I went over to Fordham and realized that without a whole lot of hoopla I could enroll, and so I went to college. Then I went to law school at Yale and become a lawyer. Then I became a mom, and stopped being a lawyer because I couldn't do both. I know for some it works doing both, but not for me. And when my daughter was old enough that I didn't feel like I was on full-time duty, it was clear to me that this was what I wanted. And during the years I was a lawyer, I would take the occasional choreographic workshop. I mean, I never forgot. I never stopped choreographing. Every time I heard music, I would close my eyes and choreograph so I hadn't totally left it.
Q: Now did you take formal classes to learn how to choreograph?
A: No, you can't, and it kills me.
Q: You can't? Okay.
A: No, you can't. Mr. Balanchine said that you can't teach choreography. Contemporary dancers can go to Indiana University, Connecticut College, NYU, and go all over the place and take choreography classes. And would I have loved to have been able to study choreography, and I would have learned a lot. It's not available here.
Q: So basically, you could only learn theory if you took a course? Or is it just the hands-on experience they give you to be able to move people around?
A: I'm sure what they do. I don't know …
Q: … because you didn't take! [laughter]
A: Yes, when I talk to someone like Susan Marshall who teaches at Princeton, and hear about what she does, they work with dancers, but for ballet it's much tougher because you need these highly trained professionals.
Q: That's the other thing I wanted to get into. The reason I think Balanchine was so successful as a choreography was his ability to make dancers look good.
A: Yes, he did.
Q: If he had one variation, he would slightly alter it for the next ballerina so that it highlighted their capabilities. Now is this your approach? Or do you get something stuck in your head and shout, "I want you to penché and hold it for ten minutes!"
A: You'd better not! [laughter] No, you'd better not! Today I spent a lot of time in trying to work out how to make someone look very good doing something, fit in, or get out, or do something …
Q: So that is part of it. If you have something in mind and someone isn't getting it, you do adjust it.
A: You have to. Yeah, if you have a dancer doing a solo, you make that solo for that dancer. The longer you resist, the worse it gets. That doesn't mean that you don't have a shape in your mind, that you don't have a movement quality in your mind, but if someone moves very big, you don't try to make them do fast petit allegro.
Q: Exactly. They're not going to look good, and you're not going to look good either.
A: Absolutely. I never understand choreographers who put dancers in ugly looking costumes, or who have dancers facing the stage with a part of their body that should not be facing the audience. I think that one of the very first things a choreographer does is make the dancers look good.
Q: I totally agree. I don't know why you would put somebody in something that looks ridiculous and make them self-conscious. Now as for your collaboration with Davis, and I want to get both or your comments on this, how did it start?
A: Valarie Madonia introduced us, and Davis worked with me. That was the best! Having Valarie and Davis in a ballet called
Hook-up.
Q: Hook-up?!!! [laughter]
A: You know why? Because I had a daughter who was in school. She was in like second grade and they were warning us about hooking-up and so the notion of hook-up was in my head. Davis and Valarie were just fantastic. Then we became friends.
[Davis] A: And I had disappeared from dancing, but I wasn't allowed to. Gary Chryst would not allow me to. He grabbed me by my shirt collar, and put my nose this far away from his (indicates an inch), and said, "You are a wonderful dancer. You are always going to be a wonderful dancer." [tears up] Excuse me, it's emotional. "So don't you ever stop dancing. You can tell me that you are focusing on your choreography, but you if you ever stop dancing, I will hunt you down!" And I said, okay. And so I agreed to work with Helen, and I did my choreography, and I had a family, and suddenly I realized I had to feed them. Choreography was not doing that. Twyla Tharp had asked me several times if I would do
Movin' Out
, and so I said, yes, and I then couldn't dance for Helen! [laughter]
[Helen]A: And it made me very sad! But I think we were talking one day at Joyce Soho, and our work is different to a significant degree, but it's in the same river.
[Davis] A: Yes, it's complementary.
[Helen]A: Yes, our aesthetics complement one another … we think … we hope … we have been told! [laughter]
Q: Well, nobody ever lies, so I'm sure it's the truth!
A: Never! [laughter] But we applied to do a week at Joyce Soho, together, and got accepted so we did that. And that was a good experience.
[Davis] A: Very.
[Helen]A: And now we're doing it again.
Q: In terms of the upcoming performance, from your vantage point, what are you presenting.
A: I'm presenting two ballets—neither of which have been performed in NY before.
Bluegrass Suite
was done at Jacob's Pillow, and it's for four dancers, and it's to bluegrass, but I hope it's not hokey! [laughter] I certainly do. It's very lively.
Q: And does it keep the feel of bluegrass?
A: Absolutely. I'm talking to the lighting designer now about what time of day is this happening, and what time of day that's happening …
Q: That's right! These are the things choreographers would have to think about! It would never even occur to me!
A: Yes, and the hardest thing is the other piece I'm doing
Configurations
, I've really been at work on for a very long time. It's come together, but has been one of the most difficult because I collaged these pieces together into what I hope is a coherent whole. But now I'm talking to the lighting designer about what colors to use. Now do I want this to have a lot of color? Where is it happening? I mean, I have a vague idea that one of them is maybe in a dappled wood, but I really don't know. I think there are some choreographers, and I suspect Davis is more of that than I am, who see the whole theatrical context. I had to train myself in that.
Bluegrass
is easy because it's got a story, but most of what I do is about dance and music, and costuming is not my forte. I don't have sets because we don't generally do sets because if you do, you need a big place, and so everything is a learning process. This time being at Live Arts where they have a wonderful facility in terms of lights and stuff, I'm going to see what do and I want it to be. Do I want that to be blue? [laughter] I don't know! We'll see!
Q: Hmmm, it will be interesting to see what you pick! You mentioned Jacob's Pillow. How did you become associated with them?
A: I sent them a DVD of my work. I call the group of dancers that I work with regularly Viewpointe.
Q: Yes, I went on the website. So you are a chamber dance group?
A: Yes, well, I hate and do not use the word 'contemporary,' the word that's coming out of my mouth because it's overused. And we applied, and both times it rained! But both times we got to rehearse in that gorgeous outdoor stage. It started raining at 5 PM and they didn't know until like ten minutes before that we were going to have to be inside the barn, but the barn is wonderful as well.
Q: So it all worked out. And one last question, is there something upcoming, a project you'd like to share?
A: No, not in the next few months, but next year we'll do a Fridays at Noon at the 92nd Street Y. There are other things that I suspect will happen next year, but I'm not sure enough to announce.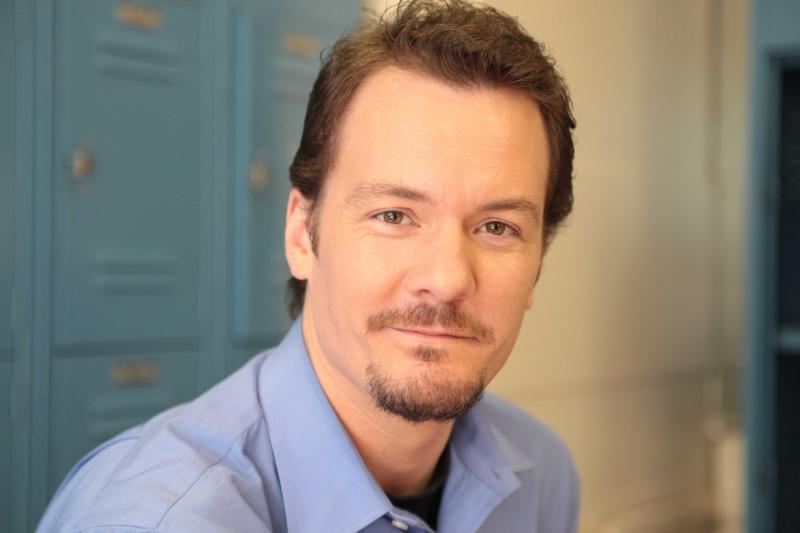 Artistic Director of Summer Programs and the Joffrey Ballet School Performing Company. Mr. Robertson trained at the Joffrey Ballet School and School of American Ballet before joining the Joffrey Ballet in 1991, where he danced principal roles for over a decade. Mr. Robertson has appeared in film, television and on Broadway, in Save the Last Dance, The Company, Law and Order, Movin' Out and Dirty Dancing. He is also a member of the ballet company of the Metropolitan Opera. A versatile and prolific choreographer, he has created works for the Joffrey Ballet, Mikhail Baryshnikov, Milwaukee Ballet, Gus Giordano Jazz Dance, and the Chicago Symphony Orchestra among many others. As a director of the Joffrey Ballet School in New York, he is committed to continuing the vision of Robert Joffrey and Gerald Arpino. A more complete bio can be found here:
davisrobertson.com . . .
Q: I'd first like to thank you so much for agreeing to be interviewed for Dance.net. I'd like to begin with the question I always start with, and that is, whether it was your idea or someone else's to start ballet?
A: It was an absolute accident. I have ballet in my family. While I knew it, I was neither interested nor disinterested until I was an actor. I was very interested in theater because of drama. It was the 80s, so I was spinning around on my back, like everyone else, break dancing. I was attending a performing arts high school, and they forced me to take a movement for non-movers class. After taking it, they said, "You can move! Consider some dance." A very long story short, after a few years of training, I spoke to the head of the drama department because I was still very interested in theater. I asked her what she thought because I was involved in both drama and dancing. She said, "Well, you know, Davis, if I were casting Romeo & Juliet today in the drama department, you might be Romeo. But if I were casting Romeo & Juliet today in the dance department you would be the
only
Romeo." Message was heard—loud and clear! [laughter]
Q: Wow! That's some recommendation! [more laughter] So I take it from what you said, you started late?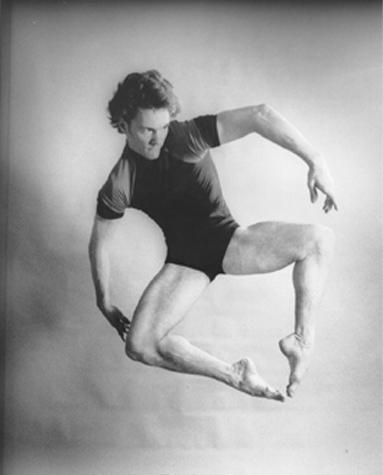 A: I started my first, what I call my 'organized dance class,' at 16. It was at the Performing Arts High School. I took ballet, jazz, modern, choreographer or composition, and dance history. I got what I call the cultural dance sample platter handed to me. I was then allowed to decide if I wanted to do more of it. Then it became the more traditional route of taking ballet every day. However, you continued to get some jazz, some dance history, and some modern. The choreography was the weakest of the classes. It was sort of like 'give us an idea of what you'd like to do, and try to make that happen and we'll critique it.' It wasn't until much, much later when I was a student at SAB—the old SAB, when SAB and Julliard shared a building and Ben Harkavy was at Julliard. I just have to say (addressing Helen) how fascinating it was to discover the connections between the two of us. I was biting my tongue not to interrupt when you were speaking because it was so incredible how many connections between the two of us there are, and the different generations of them.
(addressing me) I'm sure you'll also ask me what drew the two of us together. Neither of us knew, but once Helen answered your question, and I listened to it and everything else she had to say, I understood that the reason that we became such good friends is that we are very different but of like mind and it spurred conversation. And I think that those generations, in touching on us at different times, made different influences and impacts on us. We both went to SAB, we both experienced Harkavy at some time, we both experienced choreography class, and that brought us together. And to bring the story full circle, I was running around the halls of Julliard and kept poking my nose into Bessie Schonberg's class. Finally she said, (knocks on desk), "Get in here!" And I got to jury, and I didn't even know what that meant at the time, her class. It was a great time at Julliard. Audra McDonald and Robert Battle were there and what more do you need to say. It was an incredible time—they encouraged socializing between the two schools. In the cafeteria, I can remember that there were these once a month Friday parties where they would serve beer and wine. [laughter] Doing that now, you can imagine! Everyone would be going to jail!
I will cross paths with Audra McDonald at Lincoln Center with my children, and I'll walk up to her and say, "I'm sure you don't remember me …" and she'll go, "No, you're that ballet guy, Davis!" That connection was there. Robert Battle and I actually ended up dancing together with Parsons at one brief period. You just made relationships that were lasting. Ethan Steifel was the baby at SAB. He was doing triple tours and had the perfect body, and he made me think, "Hmmm, I better learn something other than ballet!" [burst of laughter] Yeah, I thought that I better know a lot. You know, it was just a magical time and that was also the time I really learned the most about The Joffrey. My cousin, Gage Bush Englund danced for Robert Joffrey in the 60's. She also danced in Lucia Chase's ABT. She started the first ABT II, and she and her husband Richard Englund, also ran Joffrey II for many years. She became a second mother to me. She was just a wonderful, wonderful woman who gave me so much. When I was going to SAB, I did not understand some of the things she said. She'd say, "They are going to teach you these things. So do this, and this, and this after class so you don't get hurt," because she hated SAB.
Q: Oh, really?
A: Yes, her favorite dance was Bournonville. That to her was the most beautiful movement in the world. And she was graceful. It's the best way to describe it, and Bournonville is graceful. That is what attracted her so much to them. Unfortunately, I've lost her and feel wayward at times, but I know for sure it's why I'm doing what I'm doing right now.
Q: I see. And to get the chronological order correct, you went to the High School of the Performing Arts, then went to SAB …
A: Yes, then I went to SAB, and I was stealing class from Julliard. [another burst of laughter]
Q: Now did you audition for SAB?
A: Well, if you can call it that! I sat on the floor, and they measured my legs. They pushed my toes over …
Q: To check out your arch.
A: Yes, and then they said to stand up … you know it's funny because I was just telling this to a student today. Anyway, then I stood up and they measured my arms. They had me squeeze my butt and stomach together to see if my back would straighten. Then they said, "Alright, you're in. Go follow her!" [more raucous laughter]
Q: Oh!
A: I hadn't danced a step! [laughter continues]
[Helen] A: I don't think the girls had it that easy! [another loud burst of laughter]
A: Yeah, I was stunned! I was like are you kidding me? And I was allowed to be a true neophyte by Gage in that she insisted I come in and audition for Julliard, and Joffrey, and SAB. She guided me through the process, but she never allowed anyone to know there was any connect between us. After, she asked me to make the decision. Well, I chose SAB over Julliard and Joffrey which absolutely broke heart. And it was what her very own daughter had done. She became the soloist, Rachel Rutherford. We were in school together, and I chose SAB because they had the biggest, nicest studios. Joffrey certainly didn't. Julliard had the same, but you had to take academics. Plus there was another guy with longer hair at SAB … [laughter] … so that made sense. [laughter continues] Well, these are the things you think about at 16.
Q: So what is the one thing you took away from there? What do you think they were instrumental in teaching you?
A: Oh, they showed me two things. I didn't really know it until I was fortunate enough to make several trips to the Bolshoi Academy over the past few years. Because of the trips, I see how closely associated they are to the Russian system. One of my teachers at SAB was trained at the Bolshoi. Until now, I never knew that. And I took away the brilliance of Stanley Williams, and the speed. The speed to move. It's so important and so important in American dance. It makes sense to me why Joffrey and Balanchine were so friendly with one another. They were both historians of art and dance and appreciated it all. Joffrey choreographed on rare occasions, and managed to do something brilliant … [laughs]
[Helen] A: He was very good!
[Davis]A: When you look at the work of Gerald Arpino, his partner and co-founder, it's fast! It moves through the torso, and perhaps not as classy as Balanchine's work. It's 'of the time' is an appropriate way to say it. It's 'of the time.' It's not trying to be timeless, it's trying to live in that moment. And so they both appreciated that aesthetic.
Q: When you were talking about it, a thought occurred to me. Do you think the speed has anything to do with bypassing the brain and getting directly into your body? I remember Balanchine always saying, "Don't think—dance!" Do you think this promotes your body taking over the movement?
A: I think yes for some people. For some people, the mind gets in the way. I'm speaking now more as a teacher because you see it as you try to articulate it through others that sometimes their thought gets in their way. The breath is what I experienced through Stanley Williams, "[breathes in sharply] a one, [breathes in sharply] a two, [breathes in sharply] a three, [breathes in sharply] a four, [breathes in sharply] a five," you just picked up that that breath was what you had to do. You just picked it up. You didn't have to be told to think about that. It was subliminally sent into you to move your body with your breath, rather than told to think about it. As I became talented enough, I could think about it so it didn't get in my way. But when you're learning, definitely. My favorite quote is from Baryshnikov. Someone asked him about how he thought about doing the opening double entrelacé in the Don Q variation, and he said, "My God, that's why I rehearse so that I can think about everything else I have to do when I get on stage." [burst of laughter]
[Helen] A: While I think about the laundry list … [more laughter]
[Davis] A: It is really the moment to stop thinking. It is a fine balance.
Q: Definitely. How did you move from SAB to The Joffrey?
A: Edward Villela.
Q: Oh, Miami City Ballet?
A: Yes. Steven Caras, the dance photographer and former City ballet dancer, was a ballet master at Miami City Ballet. He found me and pointed me out to Eddie, and Eddie offered me a job. I went into Madam Lubov and said, "Madam Lubov, I've been offered a job by Edward Villela at Miami City. What do you think?" And she said, [mimicking a thick Russian accent] "Well, darling, I think you should take it because you'll never get into New York City Ballet!" [loud burst of laughter] And I thought to myself, well, alright! I will not let the door hit me on the way out, and I had a wonderful year in Miami. Steven Caras' great friend, Sean Lavery had just finished recovering from his first back surgery and he was incredibly generous. He came in and taught me in one of my partnering classes and I credit him with everything I know about partnering.
[Helen] A: He's a really good partner.
Q: Are you?
A: I'm good.
Q: Did the girls in class and in the company fight to be partnered by you? That's usually the way you can tell.
A: They did. Well, Sean was beyond words. And he taught me how to do without showing that I was doing. That's the real secret. You don't want to see the work—it's not about you—disappear behind the woman and make it happen. There is some very real technique involved in how to do that and how to look like you doing nothing … as much as there is in getting up on a pointe shoe.
Q: Oh, yes! Partnering is an art.
A: Absolutely, but unfortunately, I don't see as much good partnering as I see good pointe work. I'm frustrated by that. The Russians have not helped with the grab hips and flip the pirouettes. I have to beat that out of students. There is a time and place for that, but you have to know how to do everything. If you take someone's hip, and flip them around in White Swan, you should be pulled off the stage with a cane. [laughter]
Q: Exactly. So you were in Miami City Ballet …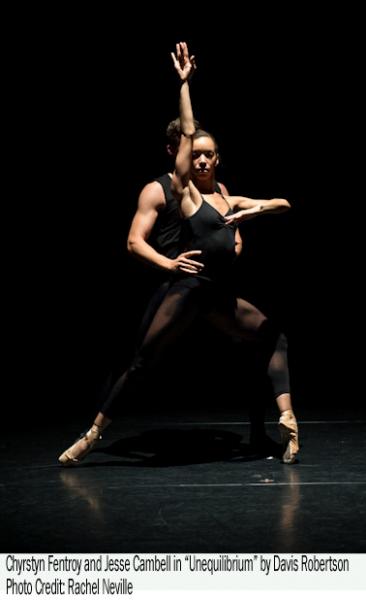 A: Yes, I was in Miami City Ballet for a year and then they had a budget crisis. Edward said he had to get rid of eight dancers, so he let go of seven. He called me in and said "I need a guy and I'm not sure if I can use you or not. Go work on your petit allegro and see me in two weeks." And so I took company class and this went on, and on, and on, and on, and then the season ended and I hadn't been told if I had a job or not. It was a very late season, the end of July the beginning of August. We were at Franklin and Iliana Lopez' house, and Eddie took me by the shoulder into the backyard. He sat me down next to, literally, a wheelbarrow full of ice and beers. He opened a beer and handed it to me. Opened another and drank it down in two, and opened another. [laughter] I sat there thinking, "Well, I'm with the Artistic Director, I better drink up," and he was opening another already. Well, three beers into it, he was like, "You're not being hired." [laughter] I didn't really care until I woke up the next morning, with a headache and no job! [more laughter] So I called Gage and asked what I should do. She said that you call Ballet Theater, but they're starting in three weeks and it's an unlikely chance. City Ballet forget because they're not hiring. Try Joffrey and here are the numbers to each and see. I called and spoke to Linda, who at the time was either the general manager or company manager. She said that the company didn't have anything, but believed Joffrey II was looking for one boy. She suggested I call Jeremy Blanton so I called and he said that they were looking for one boy, but that they weren't going to decide until the end of August. I said right then and there that I was getting that job. I packed everything and moved to NY. I walked into that room (he said pointing to adjacent classroom at Joffrey), and I said to Mrs. D, "I'm come here to try for Joffrey II." She told me to go take class, so I did and after class she said that I could have a full scholarship for the summer.
Just to give you a little backstory, my cousin Gage was the ballet mistress for Joffrey II at the time, and not one of these people knew that there was any connection at all. She was really forcing me to do it on my own. Then it came down to the last two weeks and there was this beautiful boy. He was 6'3" and had legs and feet for days, but thank the Lord, he was an absolute boob! [burst of laughter] He couldn't get to class on time, he would miss class, he would say, "What?!" to the teacher when he had a correction, [bigger burst of laughter] and if he had a smidgen of smarts in his head, I never would have gotten the job. So I wound up getting the job, and to make another a long story short, I stayed with Joffrey until they went defunct. When they went defunct, I called up Pennsylvania Ballet and I was fortunate to get a job right away. Roy was very gracious and gave me some great things to dance there. When that season ended, I auditioned for Kevin McKenzie and I thought I was going to go to Ballet Theater because he'd offered me a job. He asked me come back and have David Richardson watch me in a class. I had a meeting with David and was a bit turned off and the same day, Ann Marie D'Angelo who was the new associate director at Joffrey called me up and offered me a ridiculous contract. It was the equivalent of a principal contract and was for far more money than I'd ever made in my life. So I went and I danced two and three principal roles a night because it was a hard time. I was the tall guy of the company doing everything and we got the place back together. Jerry Arpino got control of his company totally to himself for the first time and it was beautiful to watch. It was a great thing.
Q: And what was he like? First impressions and then maybe what developed.
A: [laughter] A lunatic would be a first impression, but absolutely just wonderful! He was a free-spirited artist. He used to always joke with me that I was very gauche. And I think at some point, someone said to Jerry that he was gauche and I think that is the best example of him. He knew how to be a gentlemen and how to work the ladies. He'd take them out on the dance floor and they would be writing checks for the company, but at the same time he would say something at the same gala and stumble over his words embarrassing himself to the point where you didn't know how it could be the same man. He would walk into the studio and inspire you so much that you danced ten times harder than you did before. And then he would walk into the studio and say something so crass that you would second-guess the man. It was clear that he had passion, he had a greater education than anyone gave him. Bob certainly was the genius, in the academic sense, I think they were both geniuses in the artistic sense. They were truly a team, but he was the one that remembered all the history. He chose his words perfectly and all of those things. But because of that shadow, I don't think that Arpino was ever given quite enough credit … and because of the shadow of George Balanchine.
I don't know if he would admit to it on the record, but Clive Barnes told the story of one time being brought in from London to review for the
Times
and being told that part of that job was to favorably review Balanchine. He thought that it wasn't a problem at all since he adored everything he did so there wouldn't be a conflict of interest. But it wasn't until after he arrived that he also realized that a part of that was to review not so favorably those who might be a competitor to Balanchine. And Jerry certainly would have been one of those people. Not always, but if you go back and you look at [Dance Review[/i], that actually had an A-F system, you'll find an unknown Balanchine ballet that we now know is not one of his best was given an A rating, while Arpino's
Sea Shadow
or
Viva Vivaldi
which you would say is a classic is given an F. There's an arguable amount of prejudice there. It's a fascination of my wife who is a dance historian, so we'll see if she ever writes anything of merit on the subject.
Q: It's funny how something good will stay around in spite of reviews and develop into a classic 30 years later on its own. I don't believe you can ever really keep a good work down.
A: Absolutely. Those kind of dances were a big thing for Robert Joffrey. You know, bringing back
Le Sacre de Printemps
and
L'après-midi d'un Faune
both which cost riots because they were received so horribly. Massine's
Parade
which was the mother of all modern dance and forgotten about. They were presented to another generation and they breathed new life into them. I would jump at the chance to see any of them even now.
Q: Well, returning to something you said, I guess the personalities of artistic directors and founders have a tremendous influence on a company. When you described Arpino, you said he was free-spirited, and that was what I've always thought of about The Joffrey—free-spirited and with passion.
A: Well, you had the big three. And Kevin McKenzie … I don't know if you've seen The Joffrey film, "The Mavericks of Dance."
Q: I have not.
A: Well, you must. It's just great, and Kevin says it the best that I've heard anyone say it so I'm going to quote him. He says, "You had the big 3. You had the ABT, which was basically becoming the classical ballet company. You had NYCB, which is the Balanchine company, and you had The Joffrey, which was the current events company. [laughter]
Q: So when you were there, were you concentrating totally on dance or were there other things going through your mind?
A: Choreography was going through my mind and I took those choreography classes. It was the first year I was hired into the main company, 1991. That same year I choreographed and produced my first ever show here in NYC. I'm very proud of who I produced on that program because they've gone onto do great things. I wish I could say that I really knew exactly who I was picking. David Howard is a very wonderful and generous friend and he was at that time and was giving me class.
Q: Oh, really?
A: Yes, much to The Joffrey's dismay. [laughter] They preferred you to take company class, but whenever I could, I would sneak out and take David's class. He had his studios over on 61st and I asked for his space, but he said he didn't think it was good enough. He said to ask Eddie Zawacki, who had a dance and fitness place. His studios would sort of open up and he was next door to David's. David asked Eddie, and I got the space. Faith Graham was on my program. Robert Battle was on my program. Patti Ann Kenny; my good friend, Dmitry Povolotsky, who was at the Julliard after coming from The Bolshoi; and another good friend, Alex Cashoff, who was dancing for David Parsons and I collaborated on a piece. Our audience was just great, the people who showed up I don't think you could get them to come nowadays. Bessie came, Harkavy might have been there, Parsons and several others from the dance world, and dancers of significance at the time. We finished the evening, and Bessie pulled me aside and said, "Whatever you are doing now, stop and do this!" I was thinking that I just got into The Joffrey! [laughter] My mind was blown so I said, "Okay," and walked away. I didn't stop, I couldn't, but I kept on choreographing. I never stopped. I kept looking for something else to try, and when you [addressing Helen] were saying that you can't really teach someone how to choreograph, she could! [laughter]
[Helen] A: Bessie Schonberg? If I'd only known! [more laughter] You know while you were talking, there are more connections that didn't know about. One was ABT, I went to Harkness instead of going to ABT. [more laughter] But Bessie Shonberg, that must have been so great.
[Davis]A: It was philosophical and practical to understand what is a classical ballet structure and how it works, and how you look at the big picture of something, and how you look at the detail of movement. One person moving, or two people moving around one another, or how you deal with the collage of a brilliant ballet. How you understand how all those pieces are working or what Balanchine spent his life—well, certainly the latter part of his life—doing, and the interrelationship of the music. It's fun to contemplate.
Q: So you stayed at The Joffrey and then you also did movies. You were in The Company?
A: I was featured in The Company.
Q: And Dirty Dancing?
A: Yes, I was Johnny in the Broadway workshop of Dirty Dancing—and just to put it on the record—they then stole it from the cast, ran off to Australia, produced it, waited until the licensing ran out in this country and brought it out. And that is why it will never be done in NYC because you do not tick off the producing world here. It's small enough so it will never be done in NYC. And shame on them for doing so. And that was an even greater cast. Matthew Morrison the star of Glee was in it, as were about five or six other actors that have television shows or have gone onto doing very well in film that were in that Broadway show. If only they had gone forward, it would have been one of those shows that you would have never forgotten about.
Q: And Robert Altman, what was he like to work wth?
A: A dream!
Q: Is he like the actor's director?
A: I think so.
Q: Because he liked actors?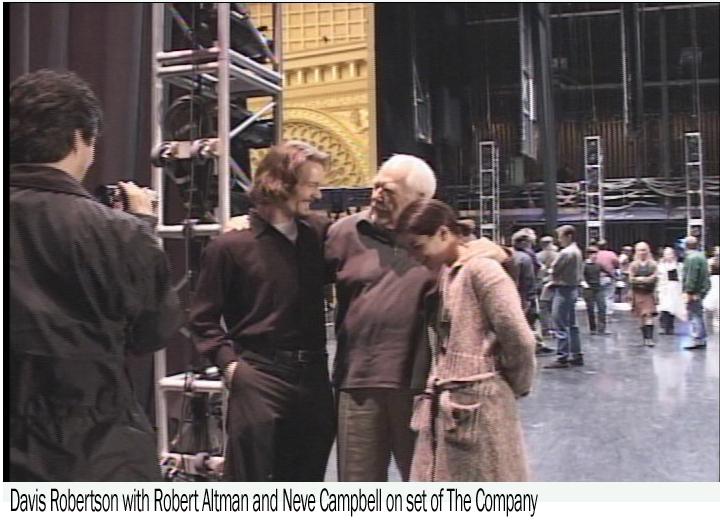 A: Well, he became like a dad to me. After everything, he took me aside and said, "Davis, you have no idea how your life is going to change from this moment. You cannot possibly imagine the world that could be waiting for you if you want it." And I thought he was off of his rocker. And it was one of the last things he said to me. He put me in large scenes with dialogue, one-on-one with Malcolm McDowell. That was a dream for me. And he said to us, that we were spoiling him. He said that he'd spent his whole life trying to get a dancer to hit their mark, and that we were doing it the first time. He took a brilliant script by Barbara Turner, chopped it into pieces, and threw it up in the air, and the pieces didn't land in the best of places. But he created some beautiful scenes and we had an incredible time making it. We learned a lot from one another. He taught me a new way of acting—a new freedom in acting on film. I asked him what I was supposed to do and he said, "Nothing. The moment you try to do something, it'll be wrong." [laughter]
I'll never forget, we shot this one scene where I was supposed to be going into the studio to choreograph and improvise. I used the Bach Cello Suite, and he came up to me to ask about it. He's very method, and it's very dark since we're going to shoot it at night—at midnight. That's because he asked, "So what time would you go to the studio?" I responded, "Oh, I might go around 10, 11 or 12." So it's, "Okay we're doing it at midnight!" and I'm like, "Oh, great! Why did I say that?!" We get everything set and he asks, "So what are you going to do?" I answer, "Well, I'm going to improvise." He then asks, "I know that, but what are you going to do?" And I repeat, [speaking slowly and drawn out "I am going to improvise!" And he continues, "But you're a dancer!" And I said, "I know! And I'm going to improvise!" So then it's like, "Well, where are you going to be? What are you going to be doing? I have to put my camera and lights somewhere!" [laughs] and I say (loud and with a finality), "I'M GOING TO IMPROVISE, BOB!" [laughter] So he says, "Alright! Just do it!" [more laughter]
I put on the Bach Cello Suite, which is about 2-3 minutes long, and danced! Through the entire thing, he is lit up like a two-year old on a birthday cake high! He's running around the studio and he's screaming at Andrew, our cinematographer, "It's gotta be here! It's gotta be there! Ta da da da …" After I finish, he comes to me and says, "Do that again." I do it, and that's another 2 1/2 , 3 minutes of improv! This is the one he's now shot, and at the end I kind of just turn and drop to the floor. Then he says, "Can you go over there at this moment?" And I'm like, "Yes, I could do that." Then he says, "And at the end could you do that jump turn and fall on the ground?" I said, "Bob, if you make me do this again, there is no doubt I'm falling on the ground at the end!" [burst of laughter] And so I did it again, and at the end of it all—and this is the kind of man he was—he gave me the dailies of everything that I was in: my ballet, every single one of those improve cuts, and my scenes with Malcolm. He handed them to me and said, "This is yours." So I've got total footage of all of those scenes and it was a very, very special experience.
Q: That is amazing. So to any young girl or boy on Dance.net that aspires to be a dancer in these types of movies, should they have some acting classes behind them? Or is that not required?
A: Absolutely they should. You want to take some classes and be comfortable being asked to do something or be something, but not really told what to do. The biggest hurdle that we face as dancers is that we're so good at being told what to do, that when we're not, we have a hard time.
Q: So as concerns The Joffrey, how did you get from there to the position you are now?
A: Well, I came here after leaving the company in 2003. I was choreographing, I did some work with Ellen, and I taught some classes here. I was a total freelance choreographer for about two years, and then as I said, finances were tough so I took the job
Movin' Out.
I ran with that show until it closed and I was fortunate to transition into a full-time position with the Metropolitan Ballet Company. That offered me the stability, and the time to do other things. Joffrey is a part of who I am and I wanted to give that back. I saw the opportunity, so I came and taught and was choreographing—doing anything that was asked of me by Edith d'Addario. When she passed, it was John Magnus. Then George de la Pena became Artistic Director, but he wanted to be in Iowa University where he was still professor of the dance department. It meant he had to be gone much of the year. He said, "I'll make you my Associate Director and you hold the fort down." Well, I was holding a big chunk of the fort down—so much of the fort that they eventually let George go and asked if I would be Artistic Director. I got the work and the title, and virtually nothing else. [laughs] I was happy to have it, but then I'd had enough. I said that somebody else needs to do this job because I want to just go. They begged me back for summers and the carrot that was dangled in front of me was the opportunity to have my own company. [tears up]
[Helen] A: On some days …
A: Yes, well, it brought me back to Gage's deathbed and the last thing she said to me which was, "I'm counting on you to keep this going."
Q: Wow!
A: So I'm keeping it going.
Q: Yes, I guess you are. Now there were a few posts on Dance.net about The Joffrey's Summer Program. There didn't seem to be too much information about it so I would love to ask you about it.
A: Sure!
Q: Okay, then how are the dancers chosen?
A: We have a huge audition process. We go to probably 50 stops in the US, and now have international stops as well. We offer students the ability to submit an online audition. They email us their information and provide a video link. I watch those and …
Q: So you do look at them?
A: I look at every single one that comes in! Although to everyone, I would much prefer you come to a class! [laughter] I get a much better sense of how they should be placed. In essence, what we have constructed is a two tier program. It's not an open program, it is still selective, but it is not as selective. That's our regular ballet intensive for our summer program. Then we have the performance level ballet intensive which is much more selective. It is as selective as our year-round trainee program is. That performance track program, you get a level of dance education that is huge. This year alone, we have Maria Kowroski and Desmond Dwight Rhodin, Africa Guzman from Compañía Nacional de Danza, and Charthel Arthur, the head of the Arpino Joffrey Foundation. Then you get regular staff of The Joffrey.
Interview continued below.
11 Replies to Inspiration #10: Davis Robertson and Helen Heineman
re: Inspiration #10: Davis Robertson and Helen Heineman
By
Firebird




On Fri Jul 06, 2012 07:24 PM

Very nice! I had Davis Robertson for a few classes when I went to Joffrey's summer program...the one thing that I remember really clearly is that he would give jumping combinations, especially grand allegro, where he would just stay in the air *forever*. And then he wouldn't quite get why no one else could make the timing work


re: Inspiration #10: Davis Robertson and Helen Heineman
By
nycsylph




On Fri Jul 06, 2012 08:09 PM

Firebird -
Thanks so much for your reply Actually, there's a little more to interview! Yes, it went on all day and all night!
And totally understand
I remember really clearly is that he would give jumping combinations, especially grand allegro, where he would just stay in the air *forever*. And then he wouldn't quite get why no one else could make the timing work
Had teachers like that myself. If when they took off and said "one," and then hang there and say, "two three," coming down on four, I was golden. If the took off on one and hung in the air counting, "two, three, four, five, six, seven eight," coming down on one! I'd just pack up and leave! Class was over!
Thanks again!

re: Inspiration #10: Davis Robertson and Helen Heineman
By
nycsylph




On Fri Jul 06, 2012 02:14 PM

CONTINUATION OF INTERVIEW ....
Q: Okay, so in the summer program that is not the performing one, what are you looking for? More importantly, what is something definitive, the number one thing that dancers can do to catch your eye?
A: Care. Want it. Be passionate about it. Nothing will turn me off more than a blasé dancer.
Q: No matter how good?
A: No matter how good. Care about what you're doing and want to do it. I think that is the truest of Joffrey attributes. I think that anyone who saw the programs in the late 50s through the 90s here in NY, would say that every single one of those dancers committed themselves like it was the last day they would ever dance. That was the thing that really stood out about the company, the passion of it. So that's the main thing I look for. I will take bad feet and short legs and work with them if they really care. I probably would take beautiful feet and legs if they didn't care, but they would end up in a much lower level.
[Helen] A: And you might make them care!
A: I certainly would try.
Q: Okay, so DDNers, you heard him: Don't be blasé! As for body type, this subject did come up on DDN, so you're willing to take lots of different types. Just be in shape, obviously.
A: Obviously.
Q: Another big discussion is, what you should wear, so what should they wear? And does it matter?
A: For the audition?
Q: Yes, for a summer program.
A: If they are auditioning for a ballet program, black and pink. Black leotard and pink tights. If you are auditioning for a ballet program, look like it regardless of body type. If you feel like you want to cover up with a ballet skirt, do so, but anything beyond that, you're not kidding anybody. It's not going to work. Okay? [laughter] Not going to work and if anything it's going to accentuate the fact that there might be something there to hide.
Q: But own it! If it's not ideal, own it! And it doesn't necessarily mean that there's something wrong. Having hips is not a disease! [laughter]
[Helen] A: I wish you could convince my daughter of that. [more laughter]
Q: Yes, well, sometimes you see people who are self-conscious and …
A: It's a beautiful aesthetic. Use it!
Q: Absolutely! Anything else?
A: Yes, be ready. For this program, be ready to not just do ballet. Be ready to take a modern class, a contemporary class, a jazz class that might be put in there, a dance history class certainly would be put in there, a nutrition class might be put in there. We want them to be knowledgeable about nutrition. You've got to be knowledgeable about your body hence nutrition, and about your craft, thus the dance history. Throughout the summer, there's the ballet intensive and then there's the jazz/contemporary, if you're at the other extreme of things. That'll take you into the hip hop world, or commercial world, or the old school Fosse Broadway world, you can take that program and you'll get all of those things. The idea is to allow the interest of the dancer to be fed—and to feed it with the most talented teachers out there. This sounds like a commercial. [laughter]
Q: No! It sounds great! [laughter] And the information is terrific because some companies have advocates on the site, and others don't. This is one of the programs that doesn't so I'm glad you're here to tell everyone how great it is and straighten everyone out about what's being offered. Now as for the performance intensive, what is that about and what do you need to get into that program?
A: You need training and you need experience. Don't come in here if you're in your second year of dance and expect to be in that program. Again, we're looking at a variety of bodies. That is The Joffrey way. You need to be strong, and have that commitment—that passion. Things like a nice body, musicality, ability to dramatize are wonderful, but those are the things we'll push to make better in every capacity. I've seen dancers change their bodies in a better way, so that certainly is a possibility. I've also seen dancers who weren't passionate, become passionate, and dancers who weren't musical become musical so those things are what you're supposed to learn. And the experience being surrounded by individuals of equal ability and then going through the process at the end of either creation or learning repertoire work. This is real repertoire. We will bring in some of the Petipa repertory, some of the Arpino repertory, and we'll bring in serious choreographers to work with the students. So participants should expect to go through all that process, not just taking technique classes. They'll learn how to rehearse in a short period of time. Three weeks of learning something to put it up on a stage—a real stage—is something they'll learn. This year it'll be at City Center, sorry I mean, Symphony Space.
[Helen]A: City Center would be nice! [laughter]
[Davis]A: City Center would be very nice! [more laughter]
[Helen] A: I did a ballet on these kids last year, and I can attest to their discipline and behavior. They are extraordinarily respectful, they're quick and they work hard. And at the time I was doing the piece, they were learning three others so it was very impressive.
Q: Well, the other part of a discussion on Dance.net had to do with the difference in requirements between Chicago and NY. It was stated that here in NY, you didn't adhere to the real Joffrey spirit of accepting a variety of body types. I disagreed with that assertion, but is that true or not true?
A: I would say if anything, it might be the opposite. I certainly don't want to say an ill-word about Chicago, for sure. I don't know enough about the school there to say exactly what kind of dancers they're taking, but I do know enough to say that we are certainly taking a wide variety of body types.
Q: And adhering to the Joffrey philosophy … I want this to be super clear for everyone.
A: Absolutely! This very office used to be Robert Joffrey's, so this is where it started in 1953, and it would be a disservice to all those years—almost 60 years of history—not to do that. I hope I have convinced you enough that that's why I'm here. [laughs]
Q: I was convinced before that! [more laughter]It's why I disagreed.
A: Yes, I wouldn't want to be here otherwise! [laughter continues] There are too many headaches. You have to love this. That's actually the best answer to your question. If you don't love what you are doing, just do something else because dance is not for you.
Q: Exactly! I think that pretty well sums it up. And the trainee program, before the interview started you were speaking about some of the dancers getting jobs through this school. Could you elaborate on that, please?
A: Sure …
Q: The reason I'm asking is because there was another discussion that more or less implied that coming here is a waste of time because you're not connected with a company so it's a dead end school. When I read it, I was like, "No! This is not a dead end school," so could you please explain what is really going on!
A: Yes, it's quite the opposite! I will go as far as to challenge any other school in the country to do what we did this year. We got seven students into seven companies.
We
did. The school. This was not the students running around on their own without any assistance. We actively counsel the students—I invite directors in. In fact, four dancers have been given jobs by directors coming in here, not by going on auditions. Others have received jobs because of me making phone calls and backing up what the dancer's abilities are.
Q: And what companies are these? Could you please name them?
A: Ballet West, Colorado Ballet, Dance Theater of Harlem, two were given offers to Sarasota Ballet and only one is going, and two were given offers to the Dayton Ballet and they're both going.
Q: So that is on the record as well as the fact that you do get dancers directly into companies.
A: Absolutely. And the directors of a myriad of companies are so happy that I'm doing what I am doing because it's a free pot of gold.
Q: Exactly. So now you're into choreography, so what is this performance coming up?
A: This is another evening of Davis Robertson/Helen Heineman and dancers. I think a much more mature and exciting gift to the dance world than our last effort. I think not only has the facility improved, but the works that are offered, the dancers that are doing the pieces—not to say that the other ones were bad—but we have a lot of dancers who are able to present an evening that looks like a major company when it's a part-time company.
Q: And these dancers, are they part of your summer program or perhaps students here? How do you go about finding your dancers?
A: Well, it's a mix. Some of these are professional dancers who are found through the networking system, and some of the dancers from The Joffrey School company. And in that performance company, the dancers are selected internally from students at the school. It is, in my eyes, what a Joffrey II dancer would have been. That level of dancer who is finished with their training at school and who is ready to be a professional dancer—almost—just needing to be pushed through the paces of the actual experience of doing it. Rehearsing all day, being required to learn numerous/different ballets, being yelled at, being hugged, being taken on tour, and having to become a professional.
Q: And that would be another perk in going to the Joffrey. They might meet people like you who use dancers in their own works.
A: Certainly.
Q: So everything basically is a networking experience which brings me to something I want to impress, and that is, to always act professionally. Wouldn't you say that is always going to help advance someone?
A: Oh, my gosh! If I had a dancer here right now, you could just ask them how many times I've used the word 'professional' and 'professionally!' [laughs] That word probably comes out of my mouth 50 times a day. It is
the
most important thing. At the beginning of the year, we talk about what the professional standard is. What does that mean? It is how you act as a professional. These are the unwritten rules of the dance world. Then the speech is over, and you are expected to remember it … always! When you don't, you are reminded that you haven't. I actually go as far as to make them sign a sheet of paper stating that they understand what they have been told and will live by it.
Q: And my last question is about the Bolshoi Exchange Summer Program. It sounds amazing so I'd like to know who came up with that idea?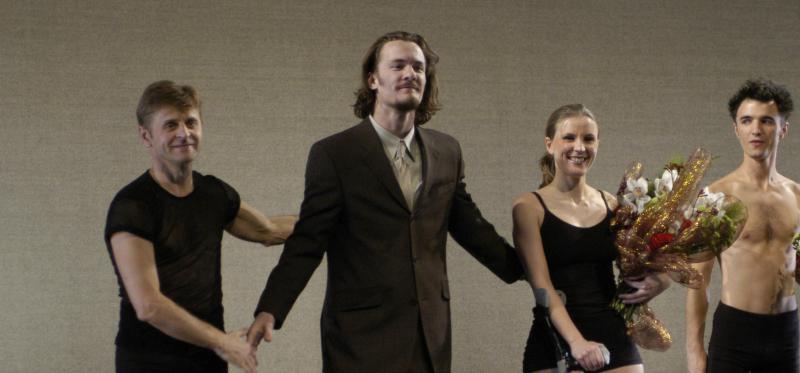 A: I did. My good friend, Dmitry Povolotsky that I talked about from a long, long time ago doing the first piece at Julliard, he graduated from the Bolshoi Academy. He's now become a filmmaker. He was doing his first feature film in Russia. It was called Moy papa Baryshnikov or My Dad is Baryshnikov. A comedy, it was loosely based on his own life. It's about a student at the Bolshoi Academy who is very bad. He convinces the rest of the students that his father is Baryshnikov so they'll stop picking on him. As he believes this more and more, he became better and better. I heard he was going to the Academy, and I said that I was going with him. He said, "Are you out of your mind? An American at the Bolshoi Academy?" I responded, "I'm gonna try."
I flew to Moscow, and of course, I sent emails and called. They said they'd see, and that they're particular. So each day they'd pass along that the Director of Joffrey is here. They'd say something like, "Not today, maybe tomorrow." It went on and on … for about a week. Finally, they said to come in and meet so I came in and met with them. Then it was like, okay, maybe the next day you'll meet the Director of International Programs, but the next day, I wasn't even allowed in the school! But then the following day, I did meet him. This went on until I met the director of the school. I guess I was convincing enough because they decided to bring a group in. The director had heard a lot about my choreography, and asked to see it. I showed her and she then asked me to do a piece for her graduating class.
I've since been back and forth many times, and it's a wonderful relationship. I've most recently gave classes on the pedagogy of contemporary ballet to their teachers. I had a group of old, old Russian teachers lining up in the front of the room with their note pads, nobody smiling, absolutely terrifying me, and a group of 25 and 30-year olds who were in teacher training, moving and dancing around the room. I did crazy things like putting on Michael Jackson and doing some Forsythe improv techniques. There was still this staunch look on the faces of those in the front of the room. The students behind me were giggling and smiling, telling me how much they loved it. Then the older guard walked up and said it was wonderful and thanked me. I was shocked! I couldn't believe they liked it. I told my friend Dimitri who said, "Of course! What are you an idiot? You just don't smile if you're of that generation! It's a sign of weakness!" [laughter]
Q: So the Exchange Program is ongoing?
A: Yes, last year was the first group we took. This year, we're taking another and hope it continues. It has to work for both schools, of course.
Q: And the work you choreographed for the school, will be the one that's performed?
A: Yes.
Q: Well, thank you and Helen so much! This was just tremendous and I'm sure DDNers will get a lot of this.
* * * * * * * * * * * *
For those interested, the official website of Helen Heineman and Viewpointe can be viewed here:
www.helenheineman.com . . .
As for Davis Robertson, can't resist posting a link to the solo he did in The Company. Such a great dancer, it exemplifies what he's all about.
www.youtube.com . . .

re: Inspiration #10: Davis Robertson and Helen Heineman
By
musiclover1991



On Sun Jul 08, 2012 04:43 AM

Aaaah what a wonderfully thorough and informative and inspiring interview! Thanks so much! I loved the part where you asked about hips and self-consciousness about curves, and the response was, "It's a beautiful aesthetic." I'll keep that in mind when I'm bemoaning them in the mirror next to all those tiny girls next to me without them!

re: Inspiration #10: Davis Robertson and Helen Heineman
By
nycsylph




On Sun Jul 15, 2012 03:00 PM

musiclover1991 wrote:

Aaaah what a wonderfully thorough and informative and inspiring interview! Thanks so much! I loved the part where you asked about hips and self-consciousness about curves, and the response was, "It's a beautiful aesthetic." I'll keep that in mind when I'm bemoaning them in the mirror next to all those tiny girls next to me without them!
musiclover1991 -
Thanks for the sweet comment! It's very nice of you to give such nice feedback.
Yes, I loved when he said that also. And it was sincere. It's quite a refreshing way to phrase things.
As for the being hard on ourselves, I know that most of us very often try to emulate our favorite dancers -- and that usually means wanting to look like them. But it's the thing that's different that makes us special and unique If we would just use whatever that quality is positively rather than try to hide it, things would be so much easier!
Thanks again!

re: Inspiration #10: Davis Robertson and Helen Heineman
By
O_Fortuna

On Mon Jul 16, 2012 09:35 PM

Thank you so much for posting this wonderful interview. Read every word

I always enjoy reading these. I really think this is something everyone on the ballet forums needs to read, and I'm sure anyone in the dance world would find it enjoyable and informative. (Actually I'm surprised there aren't more replies to this by now haha)
You are a lucky woman, and we are lucky that you share with us!

re: Inspiration #10: Davis Robertson and Helen Heineman
By
nycsylph




On Tue Jul 17, 2012 10:23 PM

O_Fortuna wrote:

Thank you so much for posting this wonderful interview. Read every word I always enjoy reading these. I really think this is something everyone on the ballet forums needs to read, and I'm sure anyone in the dance world would find it enjoyable and informative. (Actually I'm surprised there aren't more replies to this by now haha)

You are a lucky woman, and we are lucky that you share with us!
O_Fortuna -
Thanks so much for the comments! This kind of feedback is always a pleasure to receive. Like a little gift or bouquet or something!! I do appreciate!
Yes, I am very lucky that these people talk to me! It's only because I'm interviewing them that they do, but I do get to sit there and personally witness what truly wonderful people these are.
This interview is particularly thrilling because I had subscribed to the podcasts for The Mavericks of American Dance. Well, last week I received another email alerting me to one by none other than Davis Robertson! And, they mentioned this interview on Dance.net!
You never know where these interviews go or who's reading. I feel this one represents him, The Joffrey, and dance in general very well. It's all about advancing the art, and his and Helen's forthrightness and openness do just that!
And, yes, there is tons of good information here! Please everyone, read!
Thanks again!
re: Inspiration #10: Davis Robertson and Helen Heineman
By
macnatt
On Sat Oct 06, 2012 02:41 AM

Another great interview, sometimes these big named schools seem so lofty and out of reach but reading the discussion makes me realise that there is more variety in the ballet world than most people believe and that dancers who have some talent and also believe in themselves can really go places. Thankyou for the inspiration.

re: Inspiration #10: Davis Robertson and Helen Heineman
By
nycsylph




On Sat Oct 06, 2012 03:17 AM

macnatt wrote:

Another great interview, sometimes these big named schools seem so lofty and out of reach but reading the discussion makes me realise that there is more variety in the ballet world than most people believe and that dancers who have some talent and also believe in themselves can really go places. Thankyou for the inspiration.
Macnatt -
Thank you! I do appreciate the kind words.
Yes, Davis Roberton is a very genuine person. He got emotional several times during the interview because he believes so strongly in what he's doing. It's why I try to get across what's happening in the interview in hopes readers will be able to get an accurate glimpse of the person that I spoke to.
He's put together a fantastic summer program. The innovation in proactively putting together the Bolshoi exchange attests to that. While the Joffrey is a more eclectic program, it is grounded in learning what you need to know to be a professional dancer. The fact he kept stressing that he wants dancers that need to dance and have a passion to dance is key. Those are the dancers this school is interested in teaching and nurturing. And because he has that background in theater, I'm sure that that aspect isn't overlooked.
I was thrilled about this interview as again it speaks to the integrity of the people involved with teaching the next generation of dancers.
re: Inspiration #10: Davis Robertson and Helen Heineman
By
SharonDet


On Thu Jan 24, 2013 05:32 AM

Incredible interview NYCSylph! Thank you so much for sharing this with us!

re: Inspiration #10: Davis Robertson and Helen Heineman
By
nycsylph




On Fri Jan 25, 2013 02:36 AM

SharonDet -
Oh, you're very welcome!
It was a real pleasure spending time with them both! They're genuinely nice, very entertaining people!
I really wanted to do this interview to answer some of the young dancers questions about the summer intensive. I hope they realize it's here!

Anyway, thank you so much!
Reply
Send
Watch